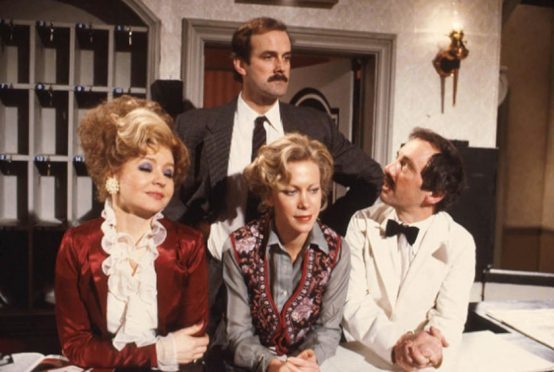 Antiques Roadshow triggered a debate on Twitter after one of the experts claimed the rat from Fawlty Towers was "the most famous rodent on British television".
One viewer even claimed that 80s character Roland Rat would be "spinning in his wheel" after hearing the claim.
Expert Judith Miller was appraising two rat puppets from the 70s sitcom on the special entertainment edition of the BBC programme when she made the comment.
A clip from the Fawlty Towers episode Basil The Rat was played, showing a scene in which Basil (John Cleese) offered someone a biscuit from a tin with the rat sitting in it.
Miller valued the puppets at "£2,000, possibly £3,000 each" and said Basil the rat was television's most famous rodent.
However, there was disagreement online, with some fans saying Roland's fame eclipsed Basil's.
"#AntiquesRoadshow well clearly the most famous rodent on British tv is Roland Rat," wrote one person on Twitter.
"#AntiquesRoadshow most famous rodent on British TV, Roland Rat is spinning in his wheel as we squeak," quipped another.
"'The most famous rodent on British television.' Tell that to Danger Mouse," said another.
Many gave the segment the thumbs up, regardless of which rodent is better known.
"Best bit of telly all Christmas thanks BBC," said one viewer.
The special episode was part of Antiques Roadshow's 40th anniversary series and took part at the BBC's Elstree studios in north London.