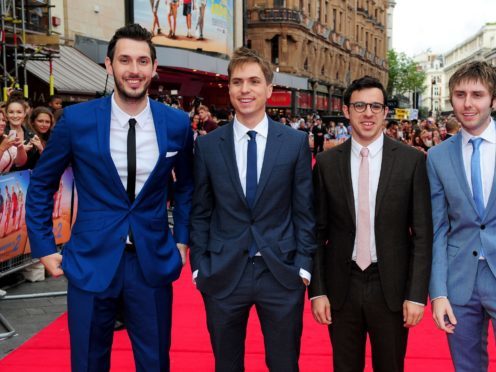 Inbetweeners star Blake Harrison has ruled out the hit show ever returning.
The actor, 32, believes the sitcom's sexually charged characters would now be too old to excuse their offensive behaviour.
Rumours of a comeback were sparked earlier this month after Harrison met with his former cast mates to celebrate 10 years since the show started.
James Buckley, who played Jay, shared a snap of Harrison, Simon Bird, Joe Thomas and writers Damon Beesley and Iain Morris, joking: "Inbetweeners series 4 pre production meal."
Speaking on Good Morning Britain on Monday morning, Harrison played down any chance of a revival.
He said: "Unfortunately no, it was just a nice anniversary dinner for us to get together."
Asked if he could never see it returning, he added: "I just don't think it would work, I think we're too old now.
"I think the reason it was so funny was you had these idiotic, ignorant, lads that you let them get away with saying things that would be quite offensive but as they get older you can't excuse it, I think."
The coming of age show was a huge success when it ran from 2008 to 2010 and was E4's highest rating series ever.
Channel 4 has said the British public has racked up 86 million hours of viewing the series on its on-demand service All 4.
The show also spawned two spin-off films, The Inbetweeners Movie (2011) and The Inbetweeners 2 (2014).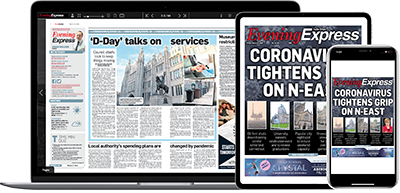 Help support quality local journalism … become a digital subscriber to the Evening Express
For as little as £5.99 a month you can access all of our content, including Premium articles.
Subscribe