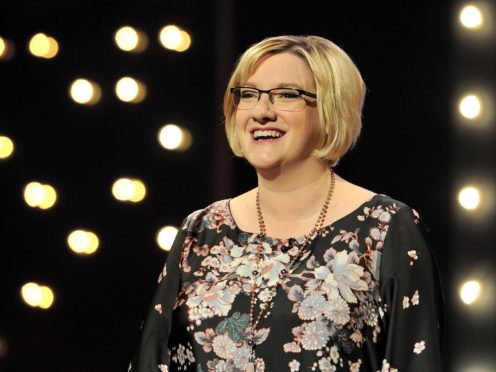 Victoria Beckham, Sheridan Smith and Sarah Millican have been sharing their festive thoughts.
Many stars wished their fans a happy Christmas on social media.
Comedian Millican admitted on Christmas Day morning on Twitter: "I've had three white chocolate biscuits and feel a bit sick."
Beckham posted a snap of her children on Instagram.
"Merry Christmas!! Kisses from us all David Beckham, Brooklyn Beckham, Romeo Beckham, Cruz Beckham and Harper", she wrote.
Pregnant actress Smith included her "bump" in her message.
"Merry Christmas you beauties! From us and the bump! Xx," she wrote.
Tamzin Outhwaite said she was up on Christmas morning before her children.
"I have woken up early. My love and my kids are still asleep. It's Christmas Day," she wrote.
"What is this madness? I'm going downstairs to make coffee. Merry Christmas to you all."
Comedian Mark Steel quipped: "In honour of Jeremy Corbyn, I've tried to watch the Queen's speech but can't find it.
"Maybe it comes on as a repeat the next morning, like Match Of The Day."
The Labour leader, when asked during the general election campaign if he watched the Queen on Christmas Day, replied he watched her speech in the morning, despite the broadcast time always being 3pm.
Other stars sending messages included Myleene Klass and Little Mix.
And Millican later had words of advice for a follower who asked – "When is an acceptable time to take one's bra off on Christmas Day? Asking for me".
The comic replied: "I don't think you even have to put it on, Stef.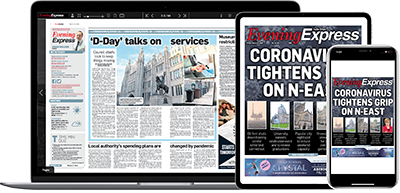 Help support quality local journalism … become a digital subscriber to the Evening Express
For as little as £5.99 a month you can access all of our content, including Premium articles.
Subscribe