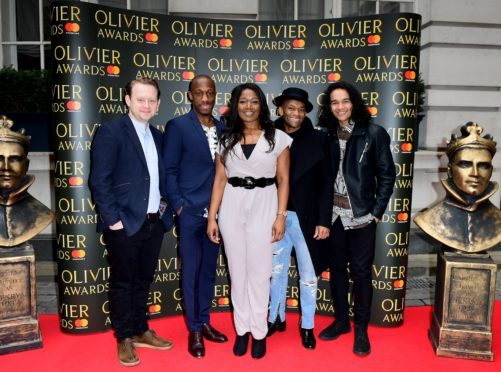 The cast of the West End production of Hamilton have celebrated making history at the Olivier Awards nominations, saying the record 13 nods are "a dream."
The hip hop musical, which tells the story of American founding father Alexander Hamilton, bested the joint record set by Harry Potter And The Cursed Child and Hairspray, which both got 11.
Giles Terera, who is nominated in the best actor in a musical category for his portrayal of Aaron Burr, said he was overjoyed by the recognition.
He will compete again his own castmate, Jamael Westman, who is nominated for his depiction of the title character.
He told the Press Association: "It feels fantastic, it feels brilliant.
"Everyone has worked so hard, everyone loves the piece obviously and puts their all into it and we don't take for granted that that then is going to translate into across the board success.
"We have to start from the beginning and tell the story and find the story and try to relate it to an audience and therefore when it is recognised it's fantastic."
Speaking about the show's success in the UK, he said: "The story is so universal.
"What struck me when I was listening to it is he (writer Lin-Manuel Miranda) really focuses on the human element of this, the people, the characters, their relationships and those elements are universal.
"You can go anywhere and people will get that.
"I listened to the score and knew that it was something I felt that I was being drawn to and that is where I start and I focus on the character and his journey and his situation and his circumstances and then all the rest is for all the rest but for me the work comes first and for it to be recognised, I don't take it for granted, it's a dream, it's great."
Michael Jibson, who is nominated in the best supporting actor in a musical category for his portrayal of King George III, alongside castmates Jason Pennycooke and Cleve September, said: "When I found out I was watching the livestream and I was sat in my car in Milton Keynes on my own.
"I was the first one that came up and it was like 'oh wow' and they just kept coming and it was really exciting, and then of course we all went into work that night and it was a party.
"A couple of the guys in the cast bought doughnuts for everybody and we sat around and had a nice time."
Catherine Tate will host the Olivier Awards at the Royal Albert Hall on April 8.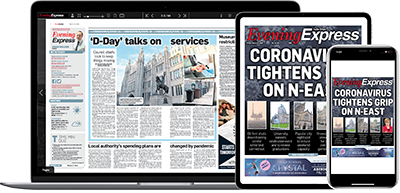 Help support quality local journalism … become a digital subscriber to the Evening Express
For as little as £5.99 a month you can access all of our content, including Premium articles.
Subscribe