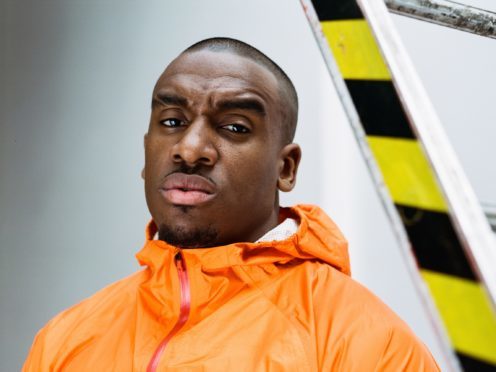 Grime artist Bugzy Malone has said it took a decade to release his debut album because he was waiting for "the right audience".
The rapper – real name Aaron Davis – released his debut album B. Inspired in August, following a handful of successful EPs and mixtapes.
He said he knew that if he continued to produce music, he would build an audience organically, rather than trying too hard.
He told the Press Association: "I needed to build the correct platform. I was waiting until the right moment.
"I've got an audience now. They found me. I didn't go looking for them. I feel my music brought them all in. You can talk about spreadsheets and how to find an audience but they found me.
"I'm in the perfect space now, I'm ready. People are now taking notice."
He said, of his impending 13-date UK tour, he is now "feeling strong" for it.
The Manchester-born MC also spoke about how his music was influenced by the films of Quentin Tarantino.
The 27-year-old said that he feels a thematic "spinal cord" ran throughout the director's work, and that he tried to replicate that in his music, videos and appearance.
"I remember seeing Kill Bill when I was younger and I was like 'wow'," Bugzy said.
"There was just this spinal cord running through all his films.
"When I watched them all you could see this cord running through them. I try to get the same cord running through all of my videos as well. Through my brand."
The artist, who has charted three UK top 10 EPs and earned a Mobo nomination for best male act in 2017, added that he was pleased to tour the album, which peaked at number six in the UK albums chart.
He said a strict regime of boxing sessions and gym work had helped him prepare physically and mentally for the road.
He said: "It feels good to have reached such a level where I can take it out around the country. I've been doing a lot of levelling up before the tour.
"I've been training daily, working on my breathing and training so I make sure I can perform the best every night.
"Each night is a different audience so I've got to be top each night. In every spot. I need to give my best performance.
"I've been doing a lot of training and that's that. Boxing, weights, just been working."
Bugzy Malone begins his tour at the O2 Academy Liverpool on October 18.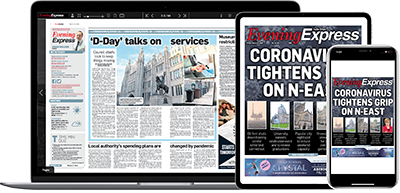 Help support quality local journalism … become a digital subscriber to the Evening Express
For as little as £5.99 a month you can access all of our content, including Premium articles.
Subscribe