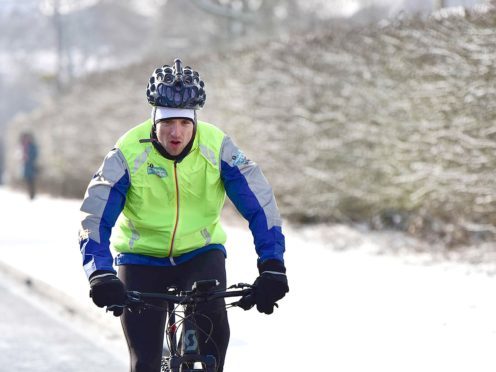 Greg James has admitted he was "annoyed" that he had to call off his Sport Relief challenge because of the adverse weather conditions, which he said had become "life-threatening".
The BBC Radio 1 DJ was supposed to climb Ben Nevis after scaling Mount Snowdon and Scafell Pike, but he had to suspend the challenge on day four.
He told ITV's Lorraine: "We had done two mountains in the most ludicrous winter conditions. I'd cycled 200 miles out of the 500 I was meant to do. The idea was to do three peaks and cycle between them.
"Because of the red weather warnings, it was just too dangerous to continue.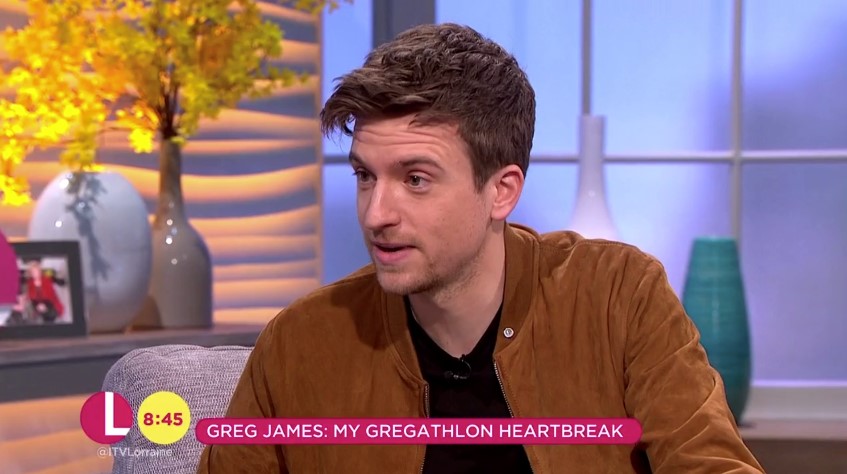 "It started out 'Let's see how can we push this guy, can we push him to his limits?' but then it actually turned out, on the last couple of days, 'This is actually life-threatening'. So it couldn't continue, obviously."
He added: "I was annoyed. I was saying 'We have to get up there!' I was so in the zone. 100 miles of cycling is nothing now. (I was) sort of in that weird mode.
"It's odd when you're in that bubble.
"I just suddenly went 'I could do this…'. The messages of support were incredible. Over £700,000 of donations for Sport Relief is great so far."
The 32-year-old broadcaster said he is determined to complete the challenge, dubbed Radio 1's Gregathlon: Pedal To The Peaks, in "the next couple of weeks".
He said he has learnt a lot over the past week, and spoke about his previous battle with anxiety and what it means to him to raise awareness for mental health.
He told Lorraine's stand-in host Kate Garraway: "We all go through this stuff sometimes. The health of your brain is as important, maybe more important, than the health of your heart or rest of your body. You've got to look after your brain as well."
James said "you never know what's going on inside someone's brain" and added: "I've learnt a lot this week, in terms of making sure you don't judge quickly and make sure you talk to people.
"I just had a load of brilliant people around me. That keeps you going, that keeps you going and keeps you grounded.
"If you remember everyone is sort of a mess as well. Nobody knows exactly what they're doing. You do see social media and see TV and think everything's perfect.
"I think if you remember not to take everything quite so seriously and that you don't have to attain this unattainable thing then you actually have a more enjoyable life.
"I feel much more content than I did when was 20."