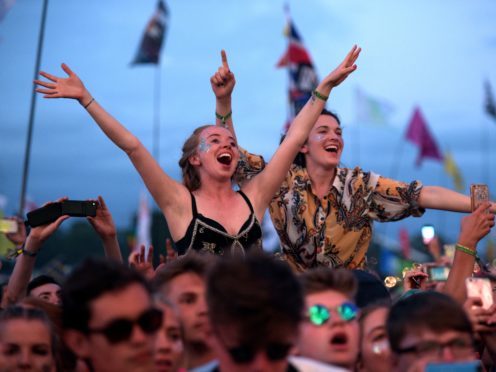 Ticket and coach packages for Glastonbury 2019 sold out less than half an hour after going on sale, the festival has confirmed.
All the tickets, which include transport to the site in Somerset, were snapped up within minutes after they were made available at 6pm on Thursday.
At 6.29pm, the festival wrote on its official Twitter page: "The Glastonbury 2019 coach + ticket packages on sale this evening have now all been sold. Thank you to everyone who bought one.
"Standard tickets are on sale at 9am BST on Sunday morning (and @nationalexpress will offer coach travel to standard ticket holders from 75 locations)."
Music fans hoping to snap up passes to the event expressed their frustration after the Seetickets website crashed almost as soon as the tickets went on sale.
A message told buyers "Server overloaded" and asked them to try later.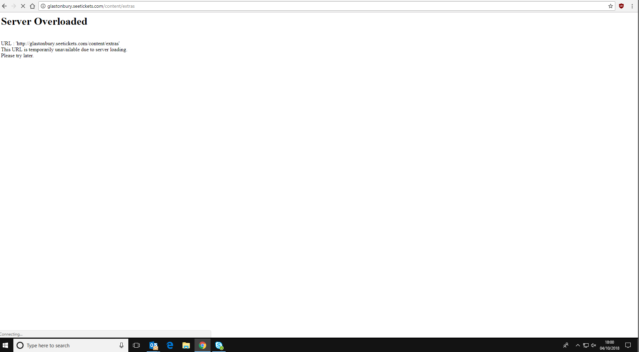 One wrote on Twitter: "i knew getting glastonbury tickets was hard but man …. how many ppl are on here."
Another said: "Even though I got tickets I'd still like to point out that @seetickets are a shambles when it comes to selling Glastonbury tickets."
Another added: "It's probably easier to get into Glastonbury by learning an instrument, forming a band, going on tour, getting signed, releasing a few albums, making millions and getting invited to headline the pyramid stage…
"Rather than just buying tickets off that website."
Emily Eavis, the daughter of Glastonbury founder Michael Eavis, wrote on Twitter at 6.30pm: "Coach tickets are now all gone. Thanks to everybody for your patience. Our standard ticket sale will be on Sunday at 9am."
It is not yet known who will perform at the festival next year.
There was no Glastonbury in 2018 as the event took a year off.