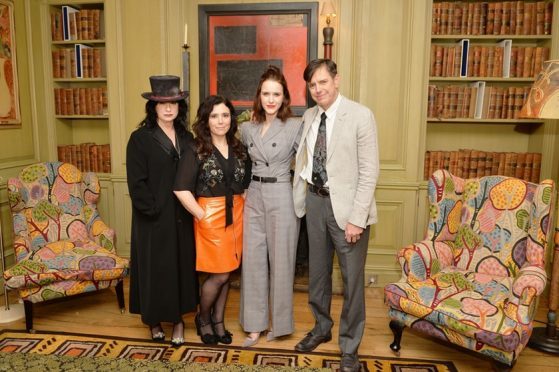 Women must continue to stay angry about the mounting allegations of sexual harassment and assault against senior Hollywood figures, the creator of Gilmore Girls has said.
Amy Sherman-Palladino warned little will change until women are represented in the top jobs in the industry, but described the ongoing furore as "a great stepping stone" towards change.
The producer of the hit series, co-written in part with her husband, Daniel Palladino, said reluctance to elevate women often comes down to a matter of money.
Speaking after a London screening of her new Amazon series The Marvellous Mrs Maisel, she said: "Here's the deal. Any profession that has that much money and power running around corrupts.
"When all the people at the top are men, they have got all the keys to the kingdom, and they are the ones who say 'yes, no, I green light that', they have all the power, you're going to have a problem.
"And I think it's great that this is happening in a sense but until they start putting some women into those roles, the top roles, the roles of really controlling…what people see, what people don't see and where the money goes out, nothing is going to change and that is the bottom line. I think this is a great stepping stone."
Allegations of harassment and abuse have been made against producer Harvey Weinstein from a slew of actresses, including Rose McGowan, Angelina Jolie and Gwyneth Paltrow.
Sherman-Palladino suggested that Weinstein's behaviour was widely known before it was reported in the media.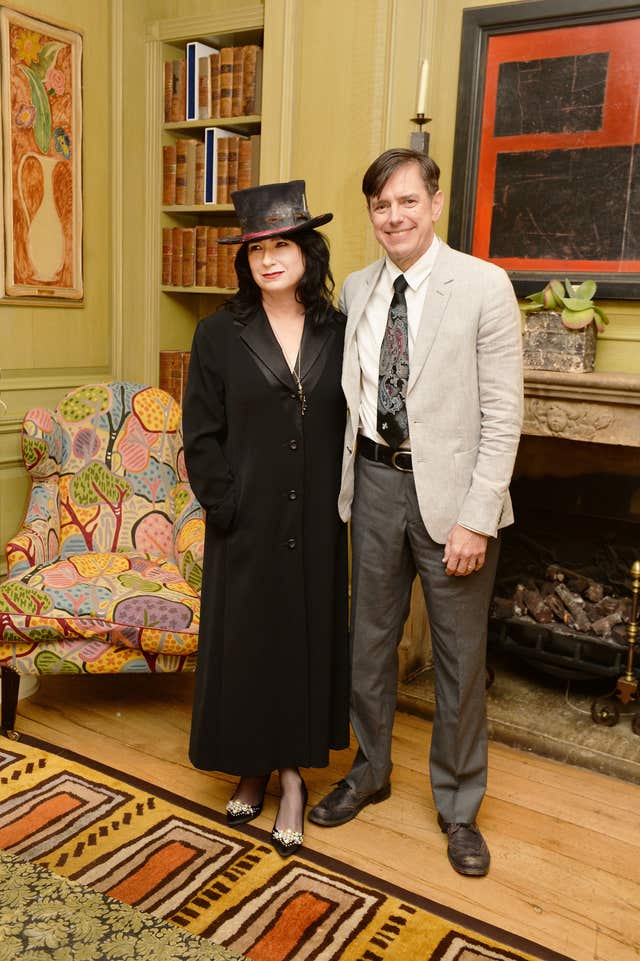 "There are a whole f**king lot of people that know about that and everybody is afraid, and they are afraid because there is no cap at the top to say that behaviour is bad because it's about money," she said.
"If you make money then they don't want to lose the money, they don't want to get rid of the person that is bringing in the money and that gets the awards and goes to the Oscars.
"They don't want to get rid of that person, because that is what their business is based on."
She continued: "We just need to stay mad. That is my only fear."
The writer said that "people get excited and they rally and they throw on a t-shirt and they have lunches… in Hollywood, and then everyone gets mad".
But attention then turns back to the latest blockbusters, she suggested.
Actress Rachel Brosnahan, who stars in the show alongside Lauren Graham and Alexis Bledel, added: "Sexual assault and harassment are pervasive, it's an epidemic and it has been for a really long time and I'm glad that we are furious about it right now, I'm glad that people are feeling empowered and emboldened to share their stories and speak up.
"It's a lot of talk and we have to follow it with action but the talk is really important and it feels monumental, this feels different and I really think it's up to us to follow through.
"The news cycle moves so quickly it's hard to stay vigilant but we have to, we can't just tweet about it and feel like we've done something."
The Marvellous Mrs Maisel launches on Amazon Prime Video on November 29.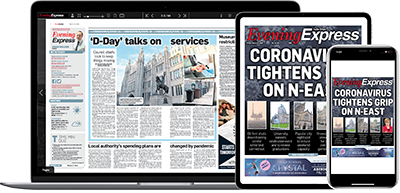 Help support quality local journalism … become a digital subscriber to the Evening Express
For as little as £5.99 a month you can access all of our content, including Premium articles.
Subscribe