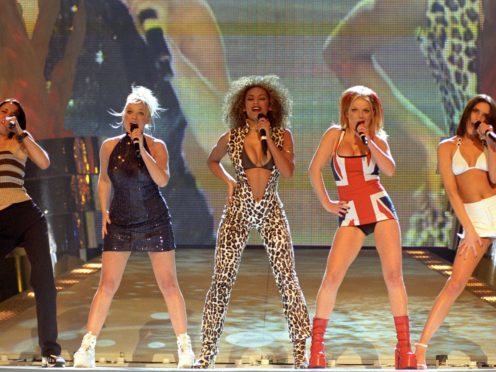 Geri Horner has said the Spice Girls are putting "all the possibilities out there" for their reunion – and that boys need some of their famous Girl Power.
Victoria Beckham, Emma Bunton, Melanie Brown, Melanie Chisholm and Horner have confirmed plans to work together again on new projects.
Singer and presenter Horner, 45, known as Ginger Spice, said that boys needed a dose of the band's Girl Power.
"We were expressing something that I think everybody was feeling. Sometimes we just all need that support and encouragement," she told Channel 4 show Sunday Brunch.
"I was thinking about this yesterday. I think boys need that encouragement too.
"The young boys that are growing up in this modern world… who they are … You modern men, you cook, you've got it all going on but sometimes…
"I think young boys need that encouragement and support too."
Asked about the band's plans, she said: "We're talking about it.
"We want to do something for our fans and the new generation. We are putting all the possibilities out there so watch this space."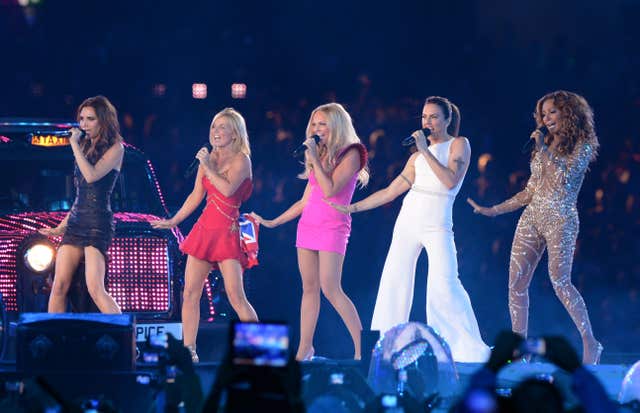 She said she served up her bandmates homemade chocolate brownies when they reunited at her home.
"We got together when we were in our early 20s. Emma was 18. 20 years have passed," she said.
"And to have that connection and maintain it, find that commonality, sometimes you have got to…. hold on to that.
"It's brilliant. We got back in the room together and said, 'Yes. Let's do something.'
"I'm always in contact with the other girls and I really care about them….
"But everyone has busy lives. We've all got children and different careers. So to get them all in a room was lovely.
"I did actually give them some chocolate brownies that I made. There's something wonderful about making food and bringing people together."
She said: "We want to do something for our fans and the new generation. We are putting all the possibilities out there so watch this space."
And asked about a highlight from the Spice Girls' heyday, Horner, who quit the group in 1998, citing differences with her bandmates, reminisced about eating a pasty in a service station.
"I like the friendship, the banter of being in a band.
"Once we were in this little van and we were driving up north and I remember going to a little service station and eating a pasty together …. and we were a bit tired but having a laugh.
"That warms my heart, but then equally meeting Nelson Mandela."
The band were "very privileged to meet these amazing people and that's the power of what we did and I'm very grateful for that," she said.
"I've come to the conclusion that the Spice Girls belongs to everybody…"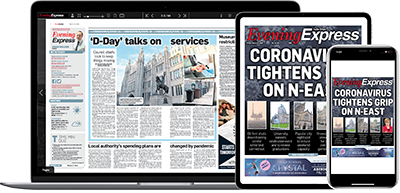 Help support quality local journalism … become a digital subscriber to the Evening Express
For as little as £5.99 a month you can access all of our content, including Premium articles.
Subscribe