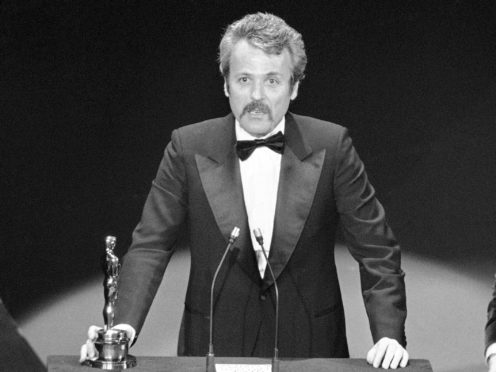 William Goldman, the Oscar-winning writer who died on Friday at the age of 87, wrote some of the most memorable lines in Hollywood history.
From Westerns and thrillers to drama and romance, the screenwriter and novelist had a glittering career in film spanning more than 50 years.
Here are five of the most famous quotes from the movies he wrote.
Butch Cassidy And The Sundance Kid
The classic story of two cowboy bank robbers buoyed by bravado and bad ideas won Goldman a host of awards, including his first Oscar.
Paul Newman and Robert Redford, the eponymous anti-heroes, spend most of the 1969 film on the run from the law.
A string of train robberies earns the pair a bounty in the eyes of the law and, unable to shake their pursuers, Butch Cassidy proposes escaping to a new life in Bolivia.
"You just keep thinking, Butch. That's what you're good at," chuckles the Kid.
"Boy, I got vision and the rest of the world wears bi-focals," Butch replies.
Marathon Man
This 1976 thriller revolves around the pursuit of a large diamond collection stolen from Jewish prisoners. Starring Dustin Hoffman and Laurence Olivier, it was based on an original novel by Goldman.
The evil and ageing Nazi war criminal Christian Szell, played by Olivier, travels to America to retrieve the diamonds. Dustin Hoffman's innocent history student "Babe" gets mixed up in the plot.
In the film's most famous scene, Babe awakes tied to a chair.
"Is it safe?" Szell repeats as he washes his hands.
Babe at first replies with incredulity, the confusion, then panic as he recognises the foreboding in Szell's voice.
"Is it safe?" he continues as he unfurls his dentist's tools.
"Is it safe?" he says as he tortures Babe.
The line is listed as number 70 in the American Film Institute's best movie quotes of all time.
All the President's Men
It was less than a decade before Goldman picked up a second Oscar for 1976's All The President's Men, the political thriller about the real-life Watergate scandal which brought down President Nixon.
Washington Post reporters Carl Bernstein and Bob Woodward, played by Hoffman and Redford, are assigned to find out why five burglars with CIA-ties broke into the Democratic National Committee headquarters at the Watergate hotel.
Woodward develops an anonymous government source, known only as Deep Throat, who will only meet in secret and speaks in cryptic clues.
"Follow the money," Deep Throat tells Woodward repeatedly. The phrase became a mantra for investigators and journalists the world over.
Misery
This 1990 adaptation from a Stephen King horror film is memorable for many a grisly reason, but the unease which Goldman brings out in the script is high on the list.
Best-selling novellist Paul Sheldon (James Caan) crashes his car on the way to deliver his latest manuscript and is rescued by murderous former nurse Annie Wilkes (Kathy Bates).
After awaking in a room which initially looks like a hospital ward, Sheldon sees Annie looming and fussing over him.
"I'm your number one fan," she says. "There's nothing to worry about. You're going to be just fine. I will take good care of you. I'm your number one fan."
Sheldon is held hostage and tortured into writing more books for Annie until he eventually makes a violent escape.
The Princess Bride
Taking a departure from thrillers into the world of fantasy adventure, Goldman's The Princess Bride has become a cult classic for its mix of comedy, swashbuckling and romance that continues to delight children and adults alike.
The 1987 film, based on another of Goldman's books, sees a ragtag band of adventurers whose goals align in storming a castle for love, glory and revenge.
The script is so strong that single words, said in the right manner, will bring a knowing smile to the faces of fans ("inconceivable!") but one quote in particular is so memorable as to be nominated for the AFI's top 100 movie quotes of all time.
Inigo Montoya, the flamboyant and fiery swordsman of the group, practises the speech he plans to give when he finally meets his father's murderer.
He repeats the immortal line as he fights to reclaim his family's honour.
"Hello. My name is Inigo Montoya. You killed my father. Prepare to die."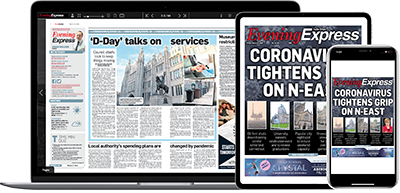 Help support quality local journalism … become a digital subscriber to the Evening Express
For as little as £5.99 a month you can access all of our content, including Premium articles.
Subscribe