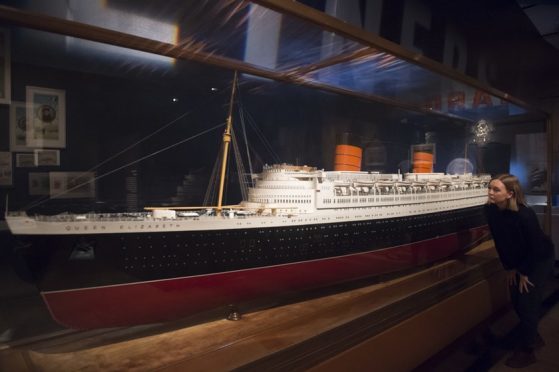 The first exhibition exploring the cultural impact of the ocean liner is to open at London's Victoria and Albert museum.
Ocean Liners: Speed And Style showcases more than 250 objects, including a wooden panel fragment from an overdoor in the Titanic's first-class lounge.
It traces the revolution of sea travel from the mid-19th century with the emergence of the ocean liner.
A precious diamond and pearl Cartier tiara rescued from the sinking Lusitania in 1915 is among the more luxurious items.
And exclusive Maison Goyard luggage previously belonging to King Edward VIII – who became the Duke of Windsor after abdicating to marry American divorcee Wallis Simpson – will return to Europe for the first time since they were acquired from the Windsor Estate.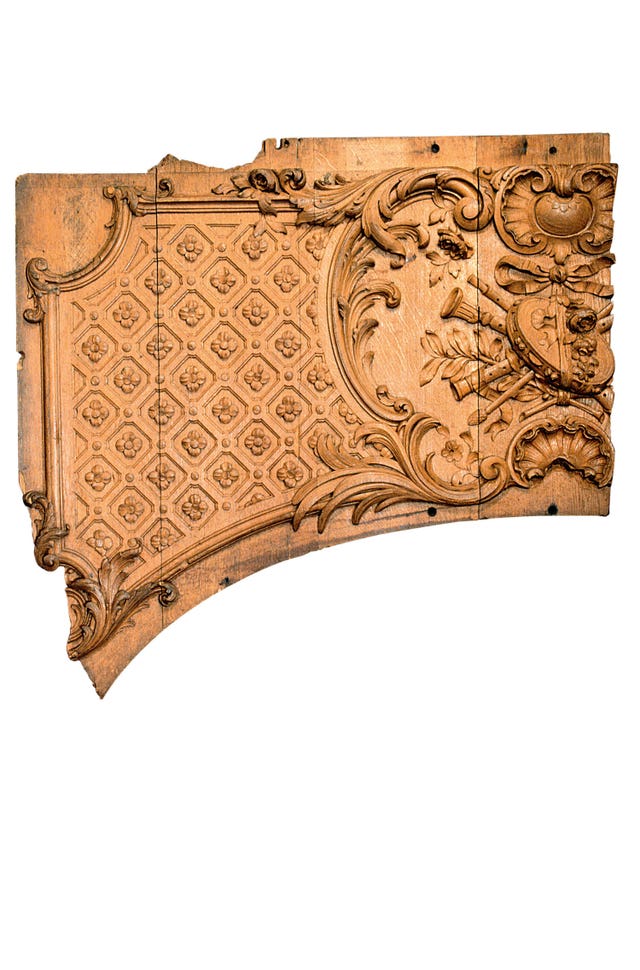 The set of luggage was used by the couple as they travelled between their adoptive home in France and the US, with the duke's personalised with his title and yellow and red stripes.
Also included in the collection is a Christian Dior suit worn by German actress Marlene Dietrich as she arrived in New York aboard the Queen Mary in 1950.
Ship design, groundbreaking engineering, architecture and lifestyle aboard the great vessels will all be explored in the exhibition which sees the V&A team up with the Peabody Essex Museum in Salem, Massachusetts and Viking Cruises for their first major exhibition of 2018.
As the largest machines of their age, ocean liners were powerful symbols of 20th century modernity and the exhibition will also feature works from Modernist artists, designers and architects including Le Corbusier, Albert Gleizes, Charles Demuth, and Eileen Gray.
Director of the V&A, Tristram Hunt, said: "This seminal show reveals hidden design stories of some of the world's most luxurious liners, from the Titanic to the Normandie and QE2.
"We have collected ship-related objects and ephemera for well over 100 years, and now have a startlingly brilliant collection of ocean liner material, making us uniquely placed to present this exhibition."
– Ocean Liners: Speed And Style will run at the V&A from February 3 until June 17 2018.