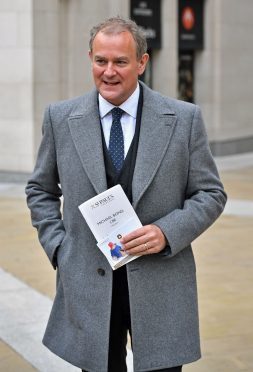 Michael Bond and his much loved creation Paddington Bear have been remembered at a service at St Paul's Cathedral.
Paddington star Hugh Bonneville read out messages from fans marking the life of the late British author from around the world.
And Bond's daughter Karen Jankel led the tributes, describing her father as a "master of one-liners", who could see the humour in any situation and had "a twinkle in his eye".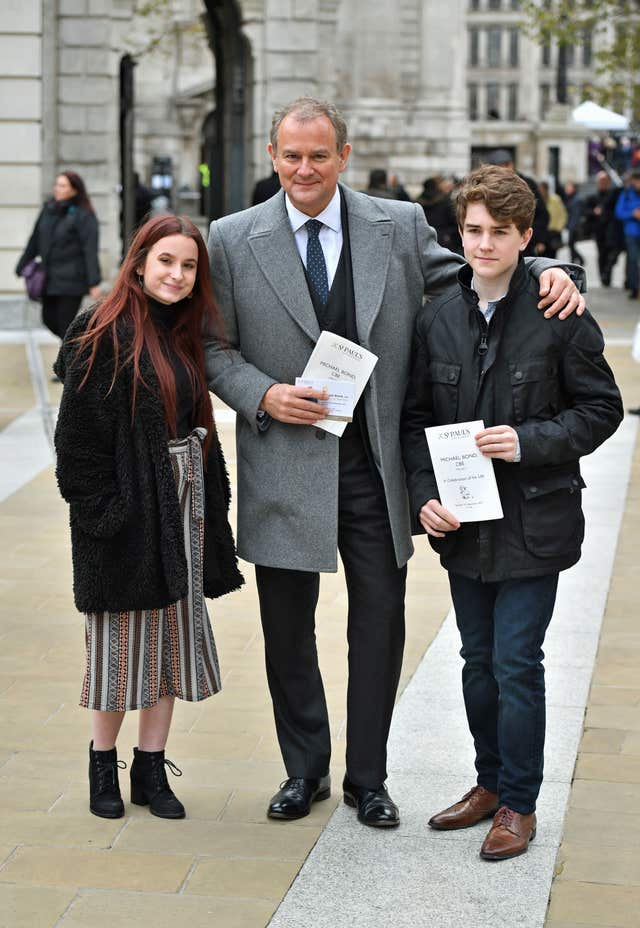 Paddington was "so real" that the bear was seen as a member of their family and "an extension of my father, which means he will always be with us," she said.
Describing how Bond always signed his books for fans even when he could barely hold a pen, she said: "He respected his readers as much as they did him".
Jankel said her father's "friendly demeanour would melt the hardest of hearts", and that "women had an unfortunate tendency to fall in love with him".
"Despite this" he "only married twice" and Bond's widow and his first wife were both at the service, as well as his grandchildren.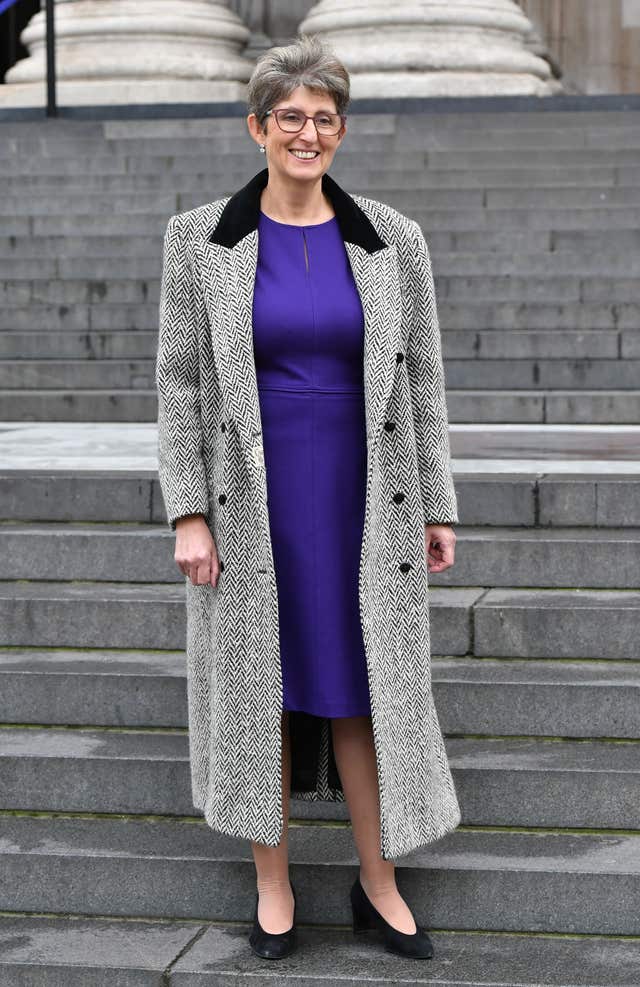 Bond's publisher Ann-Janine Murtagh said that "increasingly Paddington's character would inform" Bond's own thinking and that he would sometimes ponder business affairs by asking "what would Paddington do?"
His books "imbued deeply held values of courtesy, kindness, justice, tolerance, hope and optimism … often in the form of a small bear with a hard stare", she said, and are "as relevant today" as they were when he first created Paddington.
"We promise you we will look after your bear", she told the congregation of family, friends, colleagues and fans.
Bonneville, who plays Mr Brown in the Paddington films, Madeleine Harris and Samuel Joslin, who play his children, read tributes from the author's fans.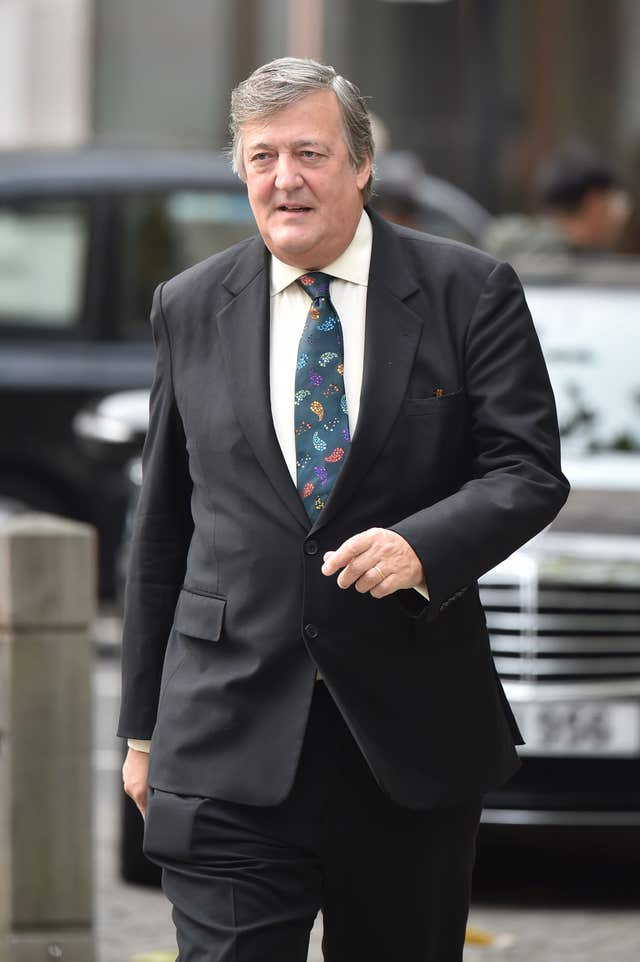 Bonneville said: "As Stephen Fry put it, Michael was as kindly, dignified, charming and lovable as the immortal Paddington Bear he gave us".
Afterwards, Fry told the Press Association that the service was "delightful".
"I was particularly pleased by the idea that Michael had it in his head, when making decisions, 'what would Paddington do?' I think that would be a good tattoo for all of us."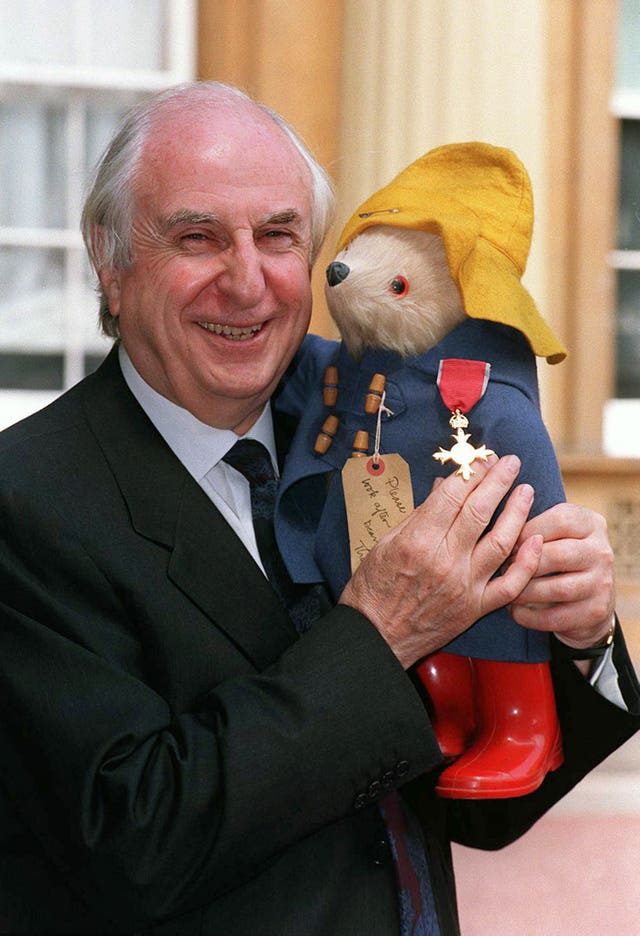 He said of the popularity of the bear: "It was the tension between the anarchy and catastrophe that he caused and the fact he was always dignified and on the side of right, of friendship, warmth and family, without being sentimental or nostalgic."
The service began with the Reverend Canon Mark Oakley giving thanks to Bond and for "a bear called Paddington who fitted our world perfectly because he was different."
The author penned more than 200 books before his death in June, aged 91, following a short illness.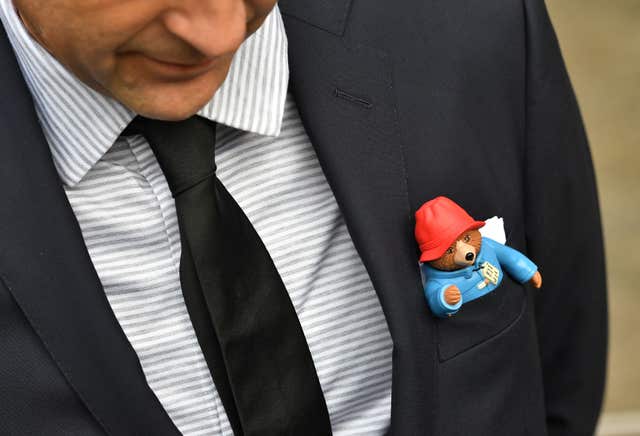 The bear from Peru, who ends up in London and is fond of keeping a marmalade sandwich under his hat, was his most famous literary creation.
Bond's first book, A Bear Called Paddington, was published in 1958 and the best-selling author's granddaughter, Robyn Jankel, read an extract from the story at the service.
Bond's final book, to be published next year, is set in St Paul's.