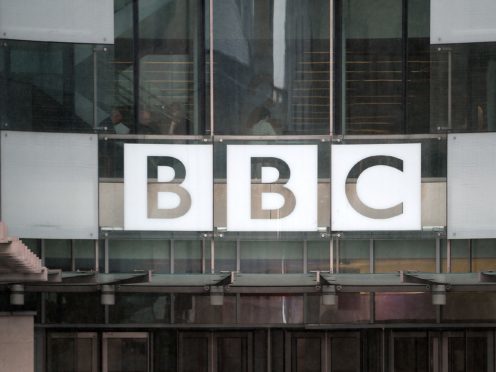 Film-makers will explore loneliness, loss, love and libido using hand-drawn images, live-action puppetry and stop motion in short films commissioned to find the UK's most exciting new and emerging animators.
Some 13 short films have been commissioned through Animation 2018, a programme set up by the British Film Institute (BFI) and BBC Four and each will receive productions grants of between £2,000 and £10,000 towards the creation or completion of an original film.
The projects, which will be between two and 10 minutes long, are in with a chance of being broadcast on BBC Four after a premiere at the BFI Southbank and tackle genres ranging from sci-fi to documentary.
Filmmaker Tom Adriani will create a hand-drawn animated fairy tale set in a war-torn London, while Jordan Buckner will use CG and 2D animation to consider one man's strange encounter in a dying industrial town.
Edward Bulmer, Shereen Ali and Andrew Eu will combine live-action puppetry with sketchy, hand-drawn animation to explore one man's sleepless night, as he obsesses over a bad joke he told at work.
Another commission will see Jonny Eveson use black and white 3D animation to tell the story of an alien city powered by a strange light, and a child who unwittingly threatens to bring it down, while Sophie Koko Gate will explore one woman's relationship with a beautiful giant slug.
Astrid Goldsmith will use stop motion to tell an allegory for our times of a maverick, Morris dancing badger who risks expulsion from the band by dancing forbidden steps and making forbidden friends.
Grant recipients Katherine Hearst and Maria Pullicino will create a short 2D animation about a lonely bird working in an oppressive factory, who finds an ingenious way to escape, while Ieuan Lewis and George Warren are co-directing a stop frame animation following an Inuit struggling with his dog to survive after an oil tanker leaks oil off the coast of Alaska.
Filmmaker Carla MacKinnon will collaborate with composer Hannah Peel on an experimental mixed-media film using real-life interviews and exploring the experience of romantic love and Mary Martins is drawing on autobiography and unravels her earliest childhood memory in Lagos, which she believes has been crucial in forming her sense of identity.
Tom Rourke will create a bold and colourful 2D animation whose heroine lacks a limb but is determined it won't hold her back – and she happens to be a penguin, while Ed Smith will use 2D animation to tell the dark but funny story of Archie and Mary, a couple who obsessively shave themselves, and the conflict this leads to.
Finally, co-directors Victoria Watson and Chris Watson will use stop motion to explore an old man's life as he confronts loneliness and loss and discovers that love never dies.
Emma Cahusac, commissioning editor at BBC Arts, said: "I'm delighted that BBC Arts and BBC Four is part of this ambitious initiative which champions new talent.
"We're delighted to be partnering with the BFI on this project and can't wait to see what the animators have in store for us."
Gillian Scothern, broadcast producer at the BFI, added: "We were blown away by the quality and quantity of submissions we received for Animation 2018, and the wealth of talent across the country using animation to create boundary-pushing work.
"The 13 films we've selected use traditional techniques alongside cutting-edge technologies to tell a diverse range of stories in new and exciting ways."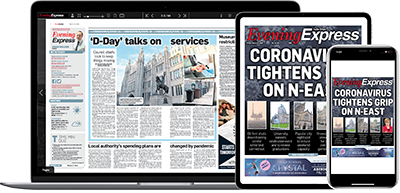 Help support quality local journalism … become a digital subscriber to the Evening Express
For as little as £5.99 a month you can access all of our content, including Premium articles.
Subscribe