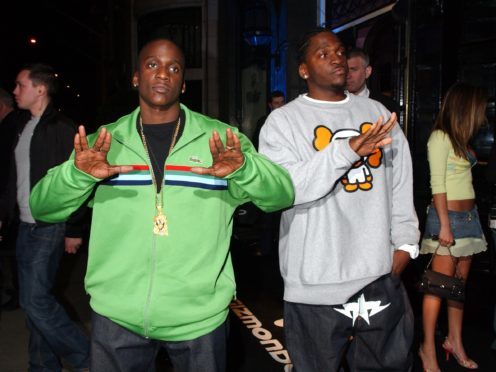 Pusha-T has has pulled no punches in his latest attack on Drake.
The feud between the rappers was reignited last week with the release of Pusha-T's latest album, Daytona, in which he referenced allegations Drake used a ghost writer to pen some of his lyrics.
Drake immediately hit back with the song Duppy Freestyle, mentioning his rival's engagement to Virginia Williams.
This appears to have angered New York-born Pusha-T, who has made things personal on The Story Of Adidon.
In the song, released on Tuesday, Pusha-T mentions Drake's father, Dennis Graham, rapping: "You mention wedding ring like it's a bad thing / Your father walked away at five, hell of a dad thing."
He then went on to reference rumours Drake fathered a child with Sophie Brussaux, saying: "Adonis is your son / And he deserves more than an Adidas press run, that's real / Love that baby, respect that girl / Forget she's a pornstar, let her be your world."
The song's artwork, which Push-T uploaded to Instagram, appears to show Drake wearing black face paint.
Pusha-T captioned the post: "Virginia Williams shan't ever be mentioned in song by ANYONE aside from me #SurgicalSummer The Story Of Adidon live in my stories…"
Before releasing the song, Pusha-T said he was ready for a response to Duppy Freestyle.
He told Vulture: "I'm ready for everything that comes with it. Everything. And we gonna deal in truths. If that's what we gonna do, and that's what we really, really, wanna deal in, let's deal in real truths.
"Because, I feel like I was questioned. My truth was questioned, and I'm gonna deal in truths all summer long. If everybody wanna deal in that, then I have no problem with that, I think it's great. Think the world needs truth."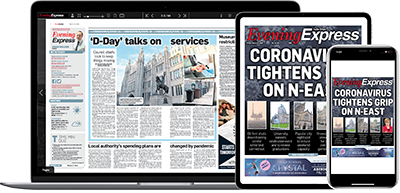 Help support quality local journalism … become a digital subscriber to the Evening Express
For as little as £5.99 a month you can access all of our content, including Premium articles.
Subscribe