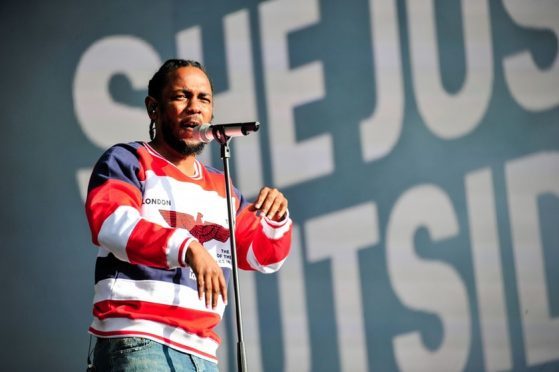 Kendrick Lamar fans are getting excited after the US rapper announced a string of UK dates.
The seven-time Grammy-winner is hitting the road for the European leg of The Damn. Tour next spring, kicking off in Dublin on February 7 and performing 15 dates across 11 different countries.
Tour stops include Birmingham and Manchester, and Lamar will play two shows at the O2 in London.
Lamar will also perform in Germany, Netherlands, France, Belgium, Denmark, Norway and Sweden.
The announcement has triggered excitement online, with fans saying they were "shaking" with happiness.
One person posted on Twitter: "I'm ecstatic that #kendricklamar has announced his European tour dates. Can't wait to see him in London. If I can get tickets!"
One person tweeted simply: "OMG OMG OMG", while others called it a "dream come true".
The rapper will be supported on the tour by singer James Blake.