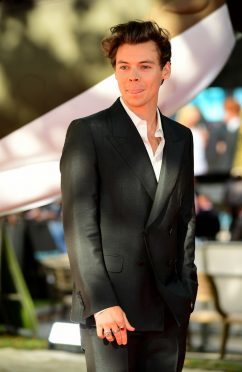 Fans of Harry Styles have demanded more respect for the singer after one concert-goer apparently grabbed his crotch while he was performing on stage.
A video clip from the star's slot at Los Angeles' Hollywood Bowl this weekend appears to show one audience member make a grab for the front of his trousers.
The 23-year-old, who had been beckoning for the crowd to "come on" seconds before, quickly batted away the hands and stepped back.
Furious fans took to Twitter to say the behaviour was a step too far, with one person commenting: "I'm so shook that someone just thought it was okay to grab Harry Styles whole crotch like can you imagine the outrage if that was a woman?"
Another said: "Since when was it ok to grab Harry Styles' crotch without consent? Our savior deserves a lot more respect than that."
"Why do people think it's okay to inappropriately touch anyone?" asked Rachel Leishman. "Just because he's Harry Styles doesn't mean you get to grab his crotch."
Even people who are not fans of his music rushed to the singer's defence.
"I don't like Harry Styles but y'all touching his crotch isn't ok," commented one.
Another similarly added: "Honestly not a big fan of Harry Styles but you have no right to grab his crotch."
Styles also took a moment during the show to share a special message for his mother, Anne, and invited the crowd to join in singing Happy Birthday to her.
Harry is due to return to the UK stage this weekend for two London performances before moving on to Manchester.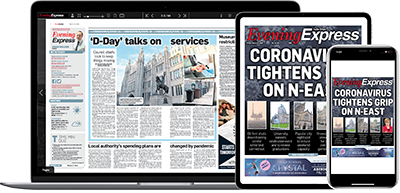 Help support quality local journalism … become a digital subscriber to the Evening Express
For as little as £5.99 a month you can access all of our content, including Premium articles.
Subscribe