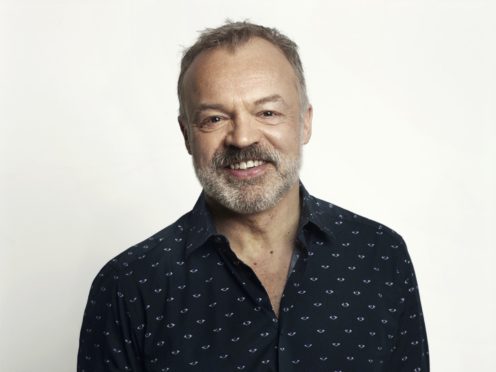 Eurovision host Graham Norton said he was upset the singing competition was cancelled this year, but added that "safety has to come first".
The TV star, who usually commentates on the contest, will host the BBC's replacement coverage, Eurovision: Come Together on BBC One, after the event in Rotterdam was cancelled due to the coronavirus pandemic.
Norton, 57, said he had thought this year would have been a "special one for the UK" and entrant James Newman.
Talking about the cancellation, he said: "I was very upset, we all were, but people's safety has to come first of course. I always enjoy arriving in the host city and getting the chance to fully immerse myself in the excitement of the competition, there's always a Eurovision fever that has taken over.
"I'm disappointed for the artists too and the teams that work behind them. They all work for so long to make this wonderful night of TV happen so it's sad that the songwriters will also miss out on their time to showcase their songs to the audience."
He tipped "Iceland and those iconic jumpers" as an act he had been looking forward to seeing.
He added: "It was also going to be a really special one for the UK as it's the first time in a while that we've worked with a label, so it would have been fun to see the reaction to James' performance."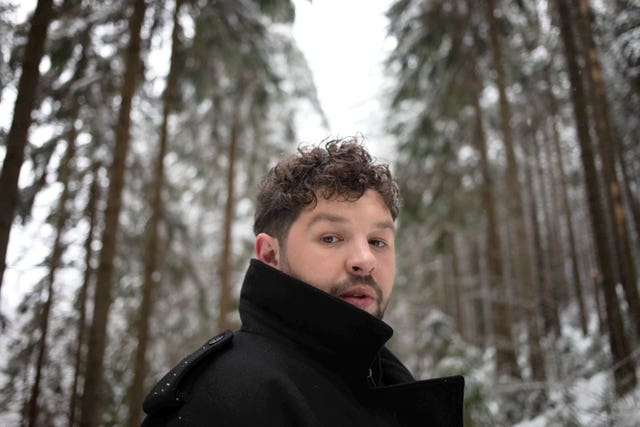 The presenter said he hoped the alternative coverage would still feel like "event TV".
He explained: "I have to admit that there's something nice about looking back at all the greatest Eurovision moments with my slippers and a glass of vino to hand.
"I can't say I'll miss the little hut where I normally commentate from, but I'll certainly miss sharing gossip with my fellow commentators and getting to witness all the performances live."
He added that they were going "make Come Together as live as possible so it will still feel like event TV hopefully".
He said: "It's a big celebration of Eurovision where the UK can for the first time ever choose its favourite song of all time – that's not been done before so that's pretty exciting."
Eurovision: Come Together will feature interviews and guests, and see viewers vote for their favourite Eurovision performance from an "eclectic shortlist".
Norton suggested the contest offered "real escapism" from life under lockdown.
He said: "I think Eurovision offers a real escapism for people, which is something we need more than ever throughout these times. This year I think Come Together will be a fantastic way for people at home to celebrate the amazing spirit of the event and hopefully give them a chance to take their minds off the current situation for a few hours."
Newman, who was due to fly the UK flag in The Netherlands in 2020, will be a guest on the show.
It will be followed by the live show announced by Eurovision bosses as a replacement for the contest.
Eurovision: Europe Shine A Light features the performers who would have competed in the 2020 contest, singing from their home countries in a non-competitive format.
Eurovision: Come Together airs at 6.25pm on BBC One on May 16.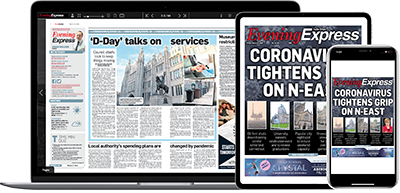 Help support quality local journalism … become a digital subscriber to the Evening Express
For as little as £5.99 a month you can access all of our content, including Premium articles.
Subscribe