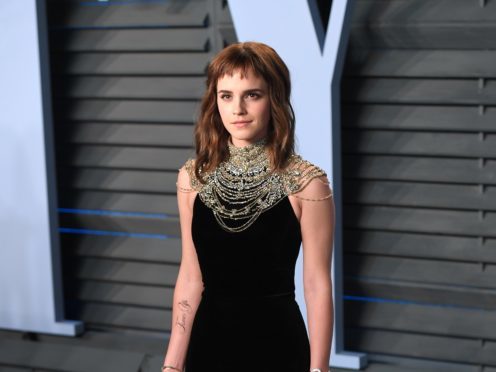 Emma Watson sports a pink floppy hat and a 12-year-old Reese Witherspoon grins while holding a parasol in old throwback photos as stars celebrate Old Head Shot Day.
A host of celebrities dug out their first head shots and made jokes about their earnest expressions and misjudged outfits.
Watson shared a picture of her much younger self in a pink hat and top, captioning it: "I'm REALLY glad this picture of me wearing a baker's hat exists!"
Witherspoon shared a black and white snap of herself in dungarees and a large scrunchie while holding a parasol.
The statistics at the bottom of the shot say she is 4ft 11in.
The Legally Blonde star captioned it with a checklist, reading: "Parasol (tick). Top pony (tick). Sassy smile (tick). Cut off Jean overalls (tick).
"12 year old confidence (tick). Just for clarification, I'm currently a much more impressive 5'2."
Jennifer Garner also shared a black and white picture of herself sporting a chunky white sweater and heavy lipstick with a sombre expression.
She captioned it: "Why so serious, twenty two year old Jen?"
Frances Bean Cobain posted a photo of herself as a baby crying as she is held by a drag queen – a young RuPaul no less – with her father Kurt Cobain and his bandmate Dave Grohl smiling in the background.
She wrote: "Throw back to my first headshot."
Suits actress Sarah Grafferty posted a black and white shot which show her with ringlets.
She captioned it: "And I was told the curly hair would get me the wacky fun parts. I got a day on CSI Miami."
Meanwhile The Vampire Diaries actress Nina Dobrev also made fun of her pictures, sharing a series of shots and writing: "Brood. Smile. Bad girl. Girl next door. And apparently …. Jane from the jungle???
"I can almost hear my agents voice pitching me 'Trust me, this girl can do it all. And she's not afraid to put a hand in her hair… she has real range and I have every shot to prove it'"
I Feel Pretty actress Busy Philipps also made fun of her black and white picture.
She wrote: "I booked not one job as a child model. Maybe it was the crazy clown lipstick or my terrible haircut? WHO KNOWS!"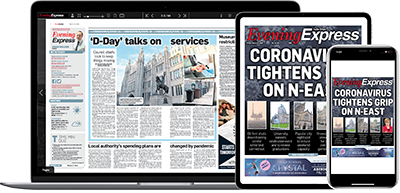 Help support quality local journalism … become a digital subscriber to the Evening Express
For as little as £5.99 a month you can access all of our content, including Premium articles.
Subscribe