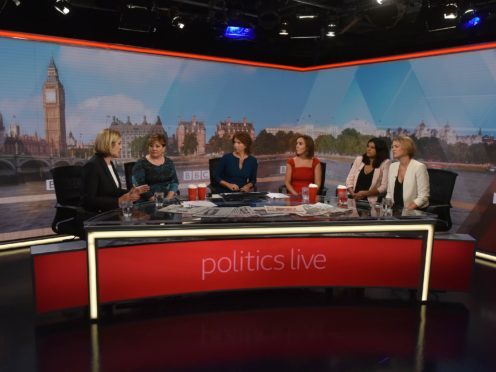 The editor of new BBC show Politics Live has defended his selection of an all-female panel for the programme's debut.
Rob Burley, who also has responsibility for This Week and The Andrew Marr Show, hit back at online critics of the panel selection.
The new political discussion programme aired for the first time on Monday.
Politics Live presenter Jo Coburn was joined on the programme by five women – MPs Amber Rudd and Emily Thornberry, Daily Telegraph journalist Camilla Tominey, Guardian journalist Anushka Asthana and the BBC's political editor, Laura Kuenssberg.
The female-only panel drew criticism on Twitter, with one user urging Burley to hang his head in shame.
The person wrote: "What if it was all men and I said happy to see all men? I'd be crucified.
"This is clearly how the woke producers want to show us politics needs to change #politicslive …
"We just want equality of opportunity, not just outcome.
"@RobBurl hold your woke head in shame."
Burley responded on the platform, writing: "I have literally zero shame about an all-women panel. Zero.
"We invited people and they said yes and then we realised our best line-up was all female.
"If you have a problem with that, you have a problem."
Politics Live will replace the previous Westminster coverage provided by The Daily Politics through the working week.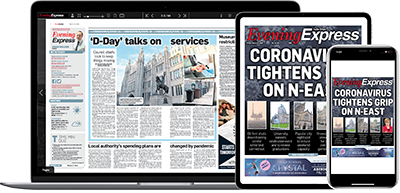 Help support quality local journalism … become a digital subscriber to the Evening Express
For as little as £5.99 a month you can access all of our content, including Premium articles.
Subscribe