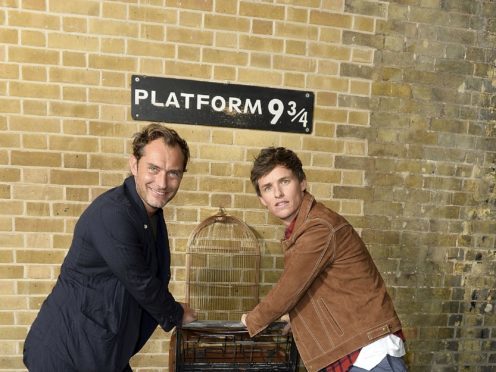 Jude Law and Eddie Redmayne delighted Harry Potter fans as they made a surprise appearance at London's King's Cross railway station in honour of Back To Hogwarts Day.
Hundreds of fans lined up at the station to mark the date in the books when members of the wizarding world hop on the Hogwarts Express to head to the school via Platform 9 3/4.
They queued to take pictures of themselves pushing trolleys of luggage "through the wall" to the fictional platform, which is marked with a plaque at the station.
But they were shocked to see Law and Redmayne, from Harry Potter spin-off film franchise Fantastic Beasts, at the platform, instead of members of King's Cross staff.
The actors posed for pictures with Harry Potter and Fantastic Beasts fans and counted down to 11am, the time the fictional train would take off to transport young witches and wizards to Hogwarts School of Witchcraft and Wizardry.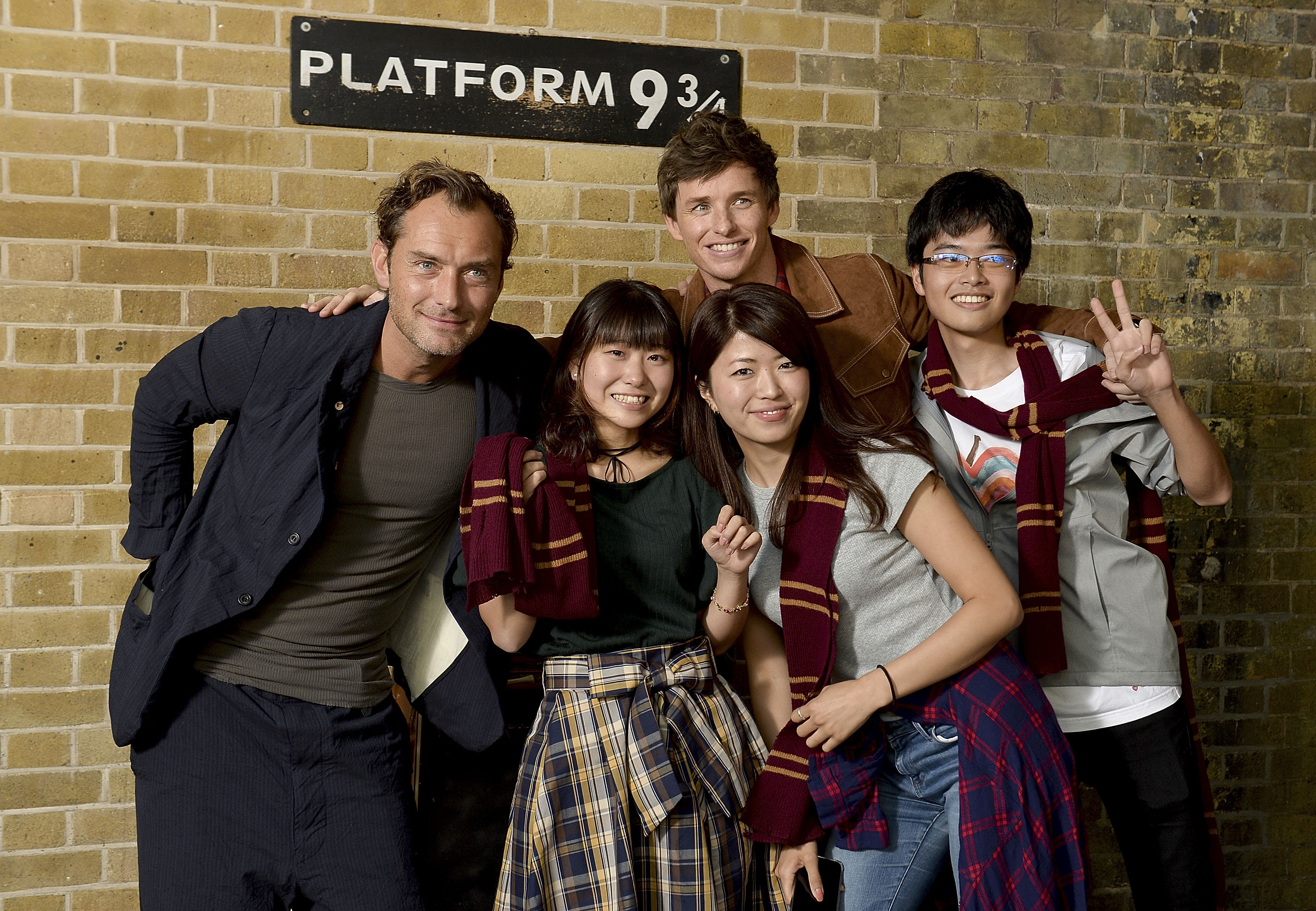 A sign at the station popped up on screens, reading: "Hogwarts Express, departing at 11:00 from Platform 9 3/4. Calling at Hogsmeade only."
Redmayne and Law are in the JK Rowling-penned Harry Potter prequel – the second in the spin-off series – with Redmayne returning as clumsy magical creature enthusiast Newt Scamander, while Law plays a young Albus Dumbledore, in the days before he was headteacher of Hogwarts school.
They team up against Johnny Depp's Gellert Grindelwald, a white-haired evil wizard.
Law makes his debut as Dumbledore, which is set decades before the wizard became the headmaster of Hogwarts in Rowling's original series.
In the original Harry Potter films, the role of Dumbledore was played by Richard Harris and then Michael Gambon, following Harris' death.
The first Fantastic Beasts film, Fantastic Beasts And Where To Find Them, was one of the biggest films of 2016 following its release in November that year, raking in more than £54 million at the UK box office.
Fantastic Beasts: The Crimes Of Grindelwald arrives in cinemas on November 16.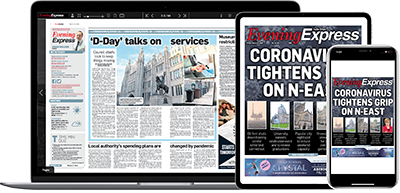 Help support quality local journalism … become a digital subscriber to the Evening Express
For as little as £5.99 a month you can access all of our content, including Premium articles.
Subscribe