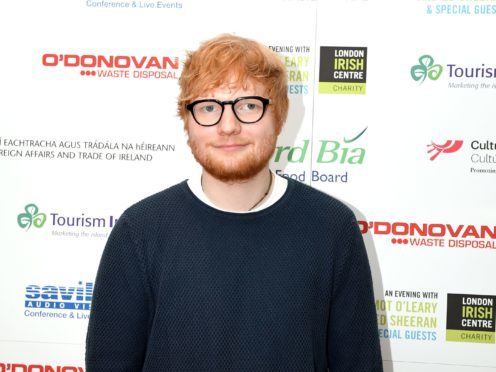 Ed Sheeran has shared a sweet snap of him enjoying a cuddle with his cat for International Cat Day.
The adorable image posted on Instagram shows the feline tucked into the singer-songwriter's jumper.
Sheeran – an animal lover whose cats have their own Instagram page, @thewibbles – wrote: "To celebrate international cat day here's a picture with me and one of @thewibbles #internationalcatday."
Several other celebrities have also been sharing images of their kitties to mark the special day.
Ricky Gervais tweeted a cute picture of himself and his feline enjoying the sunshine, writing: "Happy #InternationalCatDay."
Arlene Phillips posted a collage of cats past and present on Twitter.
"Celebrating and remembering our furry family on #InternationalCatDay," she wrote.
Former Grey's Anatomy star Kate Walsh shared a snap of her pet with his eyes half shut.
"Pablo would like to wish you a mildly happy #InternationalCatDay," she said.
The Doctor Who Twitter account posted a clip of former Time Lord David Tennant stroking a kitten.
Irish actor Chris O'Dowd joked that he had a cat to give away.
"As it's #InternationalCatDay I'd like to take this opportunity to offer you all our cat. Please. Please take our f***ing cat," he quipped.
International Cat Day (August 8) was created in 2002 by the International Fund for Animal Welfare.