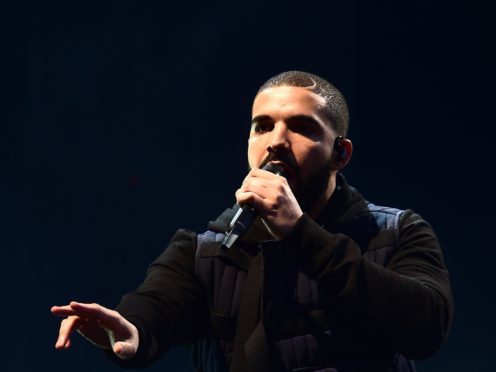 Rapper Drake set the gaming world alight as a record-breaking 600,000 people tuned in to watch him play a game live on the internet.
The music star logged on for his debut playing survival game Fortnite against popular gamer Ninja on streaming platform Twitch, which allows people to watch others playing games live.
Drake and Ninja, who is the most successful Twitch gamer, were joined by rapper Travis Scott and American football player JuJu Smith-Schuster.
God's Plan hitmaker Drake excited fans as he tweeted his 36.8 million followers that he was "playing fort nite with @ninja".
Scott, who recently welcomed a baby with reality TV star Kylie Jenner, also let his fans know he was involved by tweeting a screenshot from the game.
NFL star Smith-Schuster frequently tweeted throughout, excitedly messaging Drake and Scott.
One tweet saw him post a mocked-up image of their faces edited over characters from Fortnite, alongside which he wrote: "LEGENDARY @drake @ninja @trvisXX."
In another tweet, he wrote: "In the same week I met and recruited LeBron to the Steelers and played Fortnite with Drake, Ninja, and Travis Scott.
"What a time to be alive."
According to reports, the number of fans watching their on-screen gaming battle broke a Twitch record for a non-tournament game.
Ninja, real name Tyler Blevins, has more than three million followers on Twitch, and is said to average 70,000 viewers while playing a game.
Gaming and music fans were in awe as they watched events unfold on screen.
One wrote on Twitter: "So I'm watching @Ninja play Fortnite with Drake. Like Drake Drake, wtf is happening. This is the coolest shit I've ever seen."
Another said: "It's 2018. You're in bed. You've got Twitter in your phone and twitch on your laptop. You're watching Ninja, Drake, Travis Scott, and JuJu play fortnite. Life is good."
One highlight came when Drake admitted he is a fan of pineapple on pizza.
"Drake is team pineapple on pizza? I knew I liked that guy," YouTuber and rapper Timothy DeLaGhetto wrote.
Gaming creator OpTic CouRage tweeted: "Drake likes pineapple on pizza. I now like pineapple on pizza."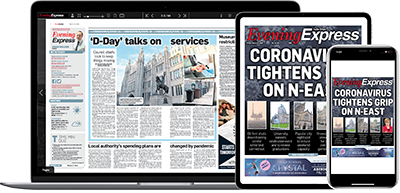 Help support quality local journalism … become a digital subscriber to the Evening Express
For as little as £5.99 a month you can access all of our content, including Premium articles.
Subscribe