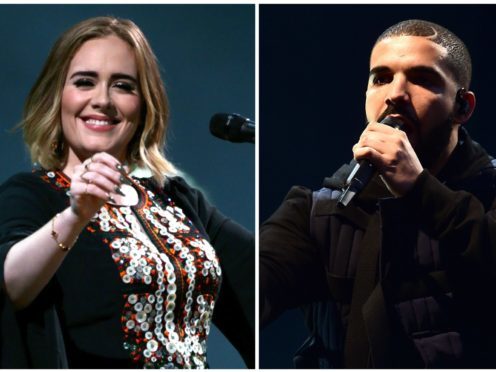 Drake failed to remain calm when he was praised by Adele for one of his concerts.
The British singer-songwriter had attended the Canadian rapper's show in Los Angeles, without him knowing, and she tweeted her praise afterwards.
Referring to his nickname, she wrote: "Oiii Champagne Papi blew my mind tonight! Best production I've ever seen hands down and way up there with one of my favorite shows of all time. Huge love."
Drake spotted her comment and gushed: "Oiiiiiii don't f****** get me gassed right now I love this woman and she came to the show."
He added, on Instagram: "Thank god nobody told me I would have been SHOOK."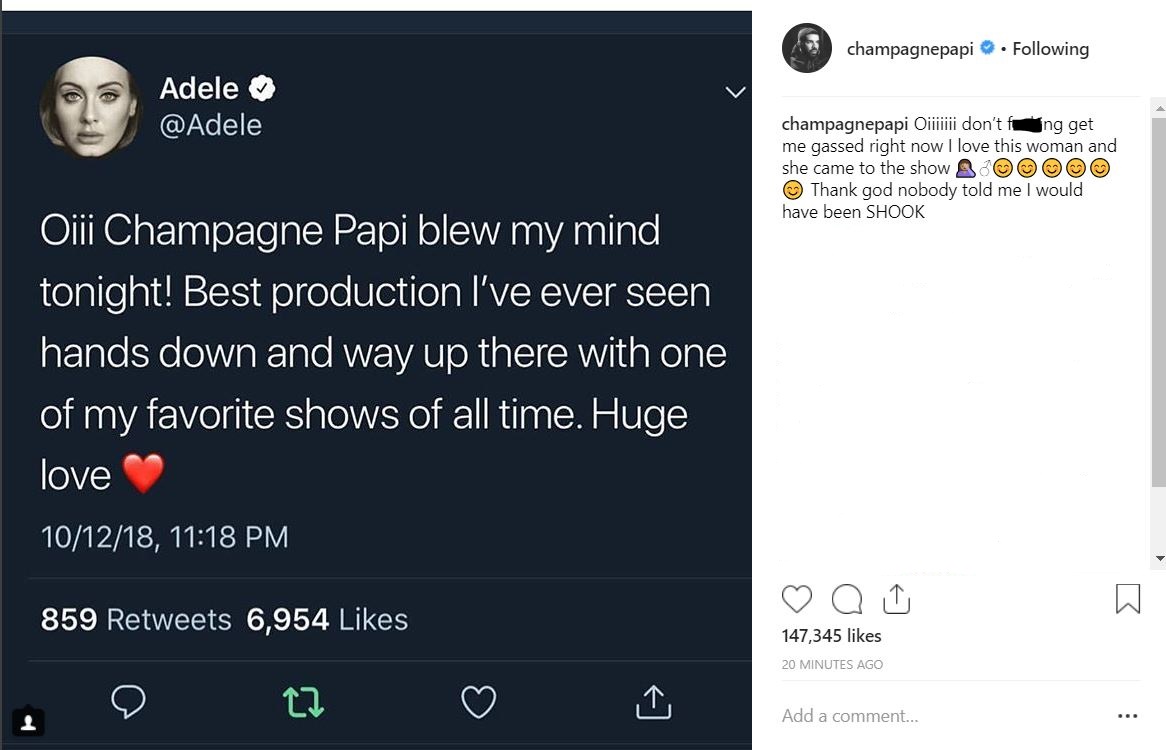 The pair have previously traded social media chatter in the past, and fans of the music heavyweights have long called on them to collaborate.
In 2015, Adele revealed her desire to work with Drake on a remix of his hit Hotline Bling, as well as confessing she had bought the coat he wore in the music video.
Drake later responded to her request, telling reporters in Toronto: "I'd do anything with Adele.
"I'd literally go to Adele's house right now and do laundry for her."