With Eva Price and Aidan Connor's relationship hanging in the balance following the reveal of Eva's pregnancy lies, here are some of the most disastrous weddings in Coronation Street history.
Emily Nugent and Leonard Swindley on July 22 1964 – Emily jilted Leonard.
Emily Bishop and Arnold Swain on September 10 1980 – Arnold turned out to be a bigamist.
Mavis Riley and Derek Wilton on September 26 1984 – Neither the bride nor groom turned up.
Fiona Middleton and Alan McKenna on November 7 1997 – Alan refused to marry the pregnant bride.
Hayley Patterson and Roy Cropper on April 21 1999 – The wedding turned out to be illegal.
Sally Webster and Danny Hargreaves on April 15 2001 – Danny left town before the wedding.
Bet Lynch and Cecil Newton on November 28 2003 – Cecil died before the marriage.
Deirdre Rachid and Ken Barlow on March 2 2005 – The ceremony was abandoned.
Cilla Brown and Les Battersby on October 31 2005 – The marriage was not legal and included a fake vicar and church hijacking.
Sarah Platt and Jason Grimshaw on August 14 2006 – Jason ran away before the marriage.
Bev Unwin and Fred Elliott on October 9 2006 – Fred died before the marriage.
Becky Granger and Steve McDonald on March 13 2009 – Becky was too drunk to marry.
Sophie Webster and Sian Powers on December 29 2011 – The civil partnership did not take place as Sophie changed her mind at the altar.
Tracy Barlow and Rob Donovan on October 29 2014 – Rob ran away.
Gail McIntyre and Michael Rodwell on March 9 2015 – Gail arrived too late to the ceremony.
Rana Habeeb and Zeedan Nazir on November 30 2016 – Their Islamic Nikah did not make them legally married under UK law.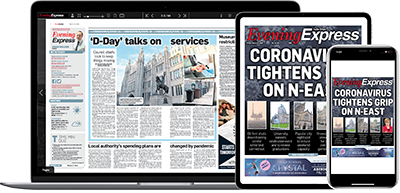 Help support quality local journalism … become a digital subscriber to the Evening Express
For as little as £5.99 a month you can access all of our content, including Premium articles.
Subscribe