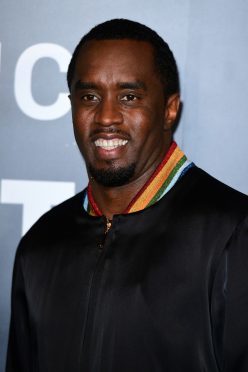 US musician Diddy has been named the highest-paid hip-hop artist for a third year running.
The I'll Be Missing You star, real name Sean Combs, earned a whopping $130 million (approximately £97 million) between June 2016 to June 2017, according to Forbes magazine.
The 47-year-old pipped the likes of Jay-Z, Dr Dre and Kanye West to the top of the magazine's annual list after bringing a whole $36 million more than second highest-earner, Drake.
Among the list of top 20 highest-earners, Nicki Minaj was the only woman, coming in 15th place with her $16 million (£11,948,324) pot.
Diddy's success follows a busy 12 months which have seen him embark on his Bad Boy reunion tour and sell off a third of his Sean John clothing line for about $70 million (£52,273,915).
The father-of-five said he had been honing his business skills since childhood and told the magazine: "I started my business career at age 12, delivering newspapers.
"I had a lot of elderly customers, so I would always put the newspaper in between the screen door and the door – that caring made me different, made me better than the last paperboy.
"Since then, I've always understood that if I give the customers my best and service them differently, whether music, clothing or vodka, I'll get a return on my hard work."
Forbes: The Top-Earning Hip-Hop Acts Of 2017 full list includes:
1. Diddy ($130m)
2. Drake ($94m)
3. Jay-Z ($42m)
4. Dr. Dre ($34.5m)
5. Chance the Rapper ($32m)
6. Kendrick Lamar ($30m)
7. Wiz Khalifa ($28m)
8. Pitbull ($27m)
9. DJ Khaled ($24m)
10. Future ($23m)
11. Kanye West ($22m)
12. Birdman ($20m)
13. Swizz Beatz ($17m)
14. Snoop Dogg ($16.5m)
15. Nicki Minaj ($16m)
16. Lil Wayne ($15.5m)
17. J. Cole ($14m)
18. Macklemore & Ryan Lewis ($11.5m)
18. Rick Ross ($11.5m)
20. Lil Yachty ($11m)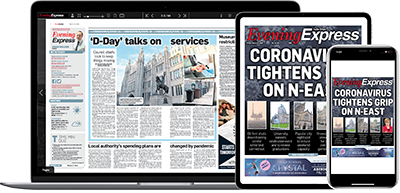 Help support quality local journalism … become a digital subscriber to the Evening Express
For as little as £5.99 a month you can access all of our content, including Premium articles.
Subscribe