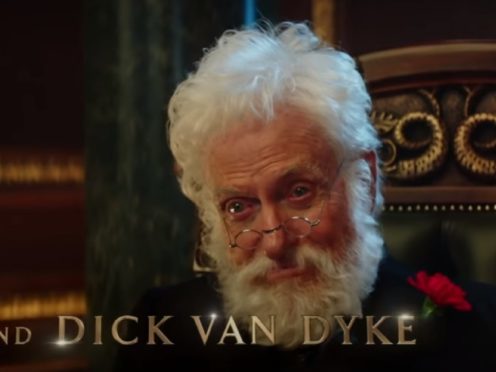 Film fans have shared their shock at Dick Van Dyke's appearance in the trailer for the new Mary Poppins film – and how similar he looks to the original film more than 50 years ago.
The actor, 92, has a role in Mary Poppins Returns, the sequel to the first film, which was released in 1964.
Although he was best known for playing cockney chimney sweep and street artist Bert, he also had a minor other role as Mr Dawes Sr, the old director of the bank where Mr Banks worked, for which he sported special make-up to age him.
In the new film, Van Dyke plays Mr Dawes Jr, the son of his original aged character, and he appears to be nearly identical, with fluffy white hair and a beard, and glasses.
Many fans took to Twitter to express their disbelief at the likeness, with one writing that it is "surreal" and that he "doesn't need prosthetics now".
Other fans became emotional at the sight of the veteran actor dancing on a table towards the end of the trailer, harking back to his appearance in the original film.
The new Disney film sees Emily Blunt playing beloved nanny Mary Poppins, taking over the role from Julie Andrews.
The trailer sees her reuniting with the Banks children Michael and Jane, played by Ben Whishaw and Emily Mortimer, who have grown up and are struggling to hold on to their house on Cherry Tree Lane.
The clip also gives a look at Lin-Manuel Miranda as a dancing lamp lighter as well as glimpses of Meryl Streep, Colin Firth, Dame Julie Walters and Angela Lansbury.
Mary Poppins Returns is released in the UK on December 21.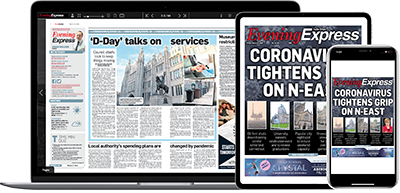 Help support quality local journalism … become a digital subscriber to the Evening Express
For as little as £5.99 a month you can access all of our content, including Premium articles.
Subscribe