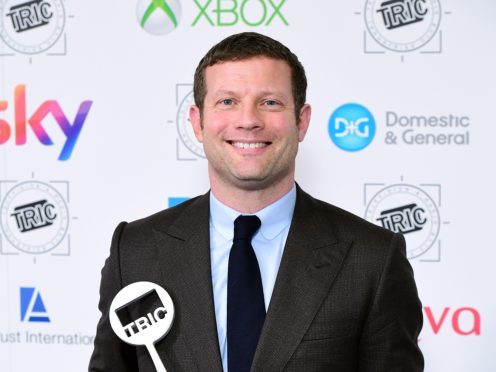 BBC Radio 2 presenter and Arsenal fan Dermot O'Leary has admitted he cried during Arsene Wenger's last home match as the team's manager.
O'Leary has followed the club since watching Arsenal lose 1-0 to Ipswich Town in the 1978 FA Cup final.
In an article for the BBC Sport website, O'Leary, whose family are from Ireland, said that he chose to support Arsenal as they had a large Irish following in London.
He also revealed that his grandfather would not allow him to watch football as he considered it an "English sport".
O'Leary was in the crowd at the Emirates Stadium to watch Arsenal defeat Burnley 5-0.
After the match Wenger, who has managed Arsenal since 1996, told fans he would miss them in a farewell speech.
O'Leary revealed he shed a few tears during the match.
He wrote: "I won't lie to you, I cried last Sunday – twice.
"I knew I was going to. The first came as our manager of 22 years was applauded onto the pitch pre-match through a guard of honour in the bright May afternoon sunshine.
"My sunglasses luckily masked this, and I might have muttered something about hay fever.
"By the second time though, the tears were proud, wistful and 60,000 strong.
"It was like we'd all watched the end of The Shawshank Redemption en masse."
Wenger has won three Premier League titles and seven FA Cups during his reign.
However the Frenchman has been criticised by a section of Arsenal's fan base in recent years.
The team has not won the Premier League since the 2003-04 season and has not qualified for the Champions League for the past two years.
Whilst an admirer of Wenger, O'Leary said it was time for a change at his beloved club.
"I have no problem with people who said we needed a change, because we did.
"There's no hypocrisy in praising the man while also wanting a new direction, and as sad as I am to see a proud, stalwart of the game go, I am also excited to see what comes next."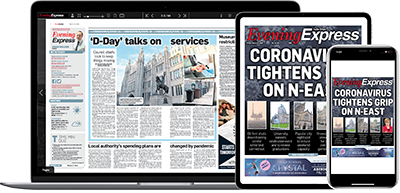 Help support quality local journalism … become a digital subscriber to the Evening Express
For as little as £5.99 a month you can access all of our content, including Premium articles.
Subscribe