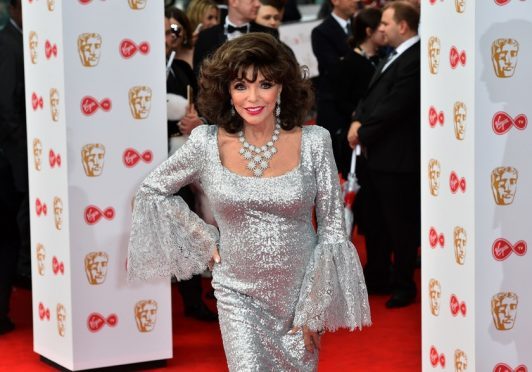 Dame Joan Collins has told how she was warned by Marilyn Monroe to "watch out for the wolves" of Hollywood in the earlier years of her career.
The British actress recounted a number of moments where she was "inappropriately" approached by film bosses, following the string of allegations of sexual harassment that have emerged against movie mogul Harvey Weinstein.
Recalling meeting global star Monroe after first moving to the US in her early 20s, she told ITV's This Morning on Monday: "I met Marilyn at a party at Gene Kelly's house. She told me 'Watch out for the wolves in Hollywood, honey'.
"I said 'I've been in British films for three years, I can handle wolves', and she said 'Not the power bosses, honey, if they don't get what they want, they drop your contract'."
Dame Joan went on to recall scenarios with "fat, old, ugly" producers and executives who pressurised her to engage in sexual acts in order to get film roles.
One, she said, exposed himself in a car, while another asked her to join him in the bath and, on one occasion, a married studio boss offered to buy her an apartment where he could visit her several times a week.
Remembering a time when she was screen-testing for a role in London, she said: "One of the producers always used to try and catch me at the screen test and push me up against the wall, stroke my arm.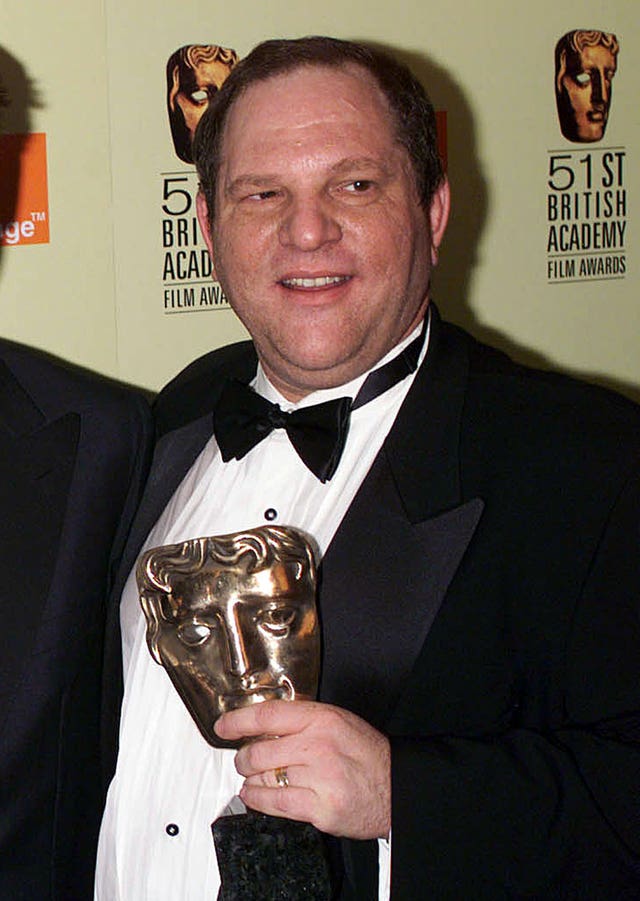 "He was tall and smelly and horrible and I would push him away. I wouldn't think that this had anything to do with actually getting the part, nobody told you that. But then one day he finally caught me.
"Finally I got in the car with him (when he offered me a lift) and he behaved totally inappropriately. He had undone himself and taken my hand and I just went 'Argh, no, this is just horrible'.
"He laughed at me and called me something really rather rude, beginning with a 'b' … then he said to me 'Don't you really want this part?'
"He insinuated that if I didn't go along with what he was putting out in the car that I wouldn't get it. But luckily the director, a lovely man, got me that first role."
Born into a showbusiness family, Dame Joan, 84, said her theatrical agent father had opposed her going into the industry because "he warned me about men".
While Dame Joan said she had never done the "casting couch", she added: "I think that it's been something that's been going on, certainly since I started, as a young actress of 16, 17.
"Most of these men were fat and old and ugly and hideous. You have to remember that, when I came into the business in the mid-1950s, these men had been in the business since they were young, in their 20s, so they were all old and they fancied themselves as bon vivants and lovers.
"They were notorious. I don't know how many girls went along with it, but I know a few.
"I think it still goes on and I think that a lot of people, not only in Hollywood, but also in the British film industry and the photography industry, are quaking in their boots because, not only is it endemic, but it's accepted.
"I have a grandchild who wants to be in showbiz and I just don't want her to have to go through what I had to go through."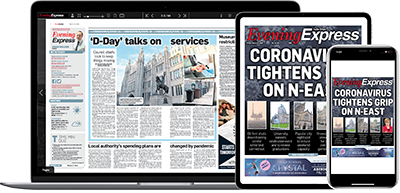 Help support quality local journalism … become a digital subscriber to the Evening Express
For as little as £5.99 a month you can access all of our content, including Premium articles.
Subscribe