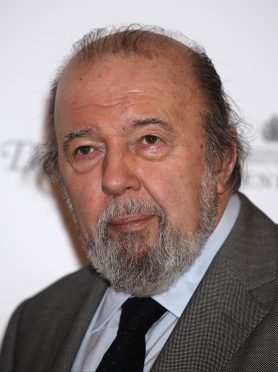 Sir Peter Hall was regarded as one of the most important influences this century on British theatre.
He had an international reputation as the foremost authority on Shakespearean directing, having divided 30 years almost equally between the Royal Shakespeare Company, which he founded, and the National Theatre.
He was a workaholic and to this end spread his talents as a producer-director with enthusiasm between theatre, film, television and opera.
He was devoted to the idea of theatre without commercialism and even after leaving the National he worked to achieve this ideal through The Peter Hall Company, which he set up in 1989.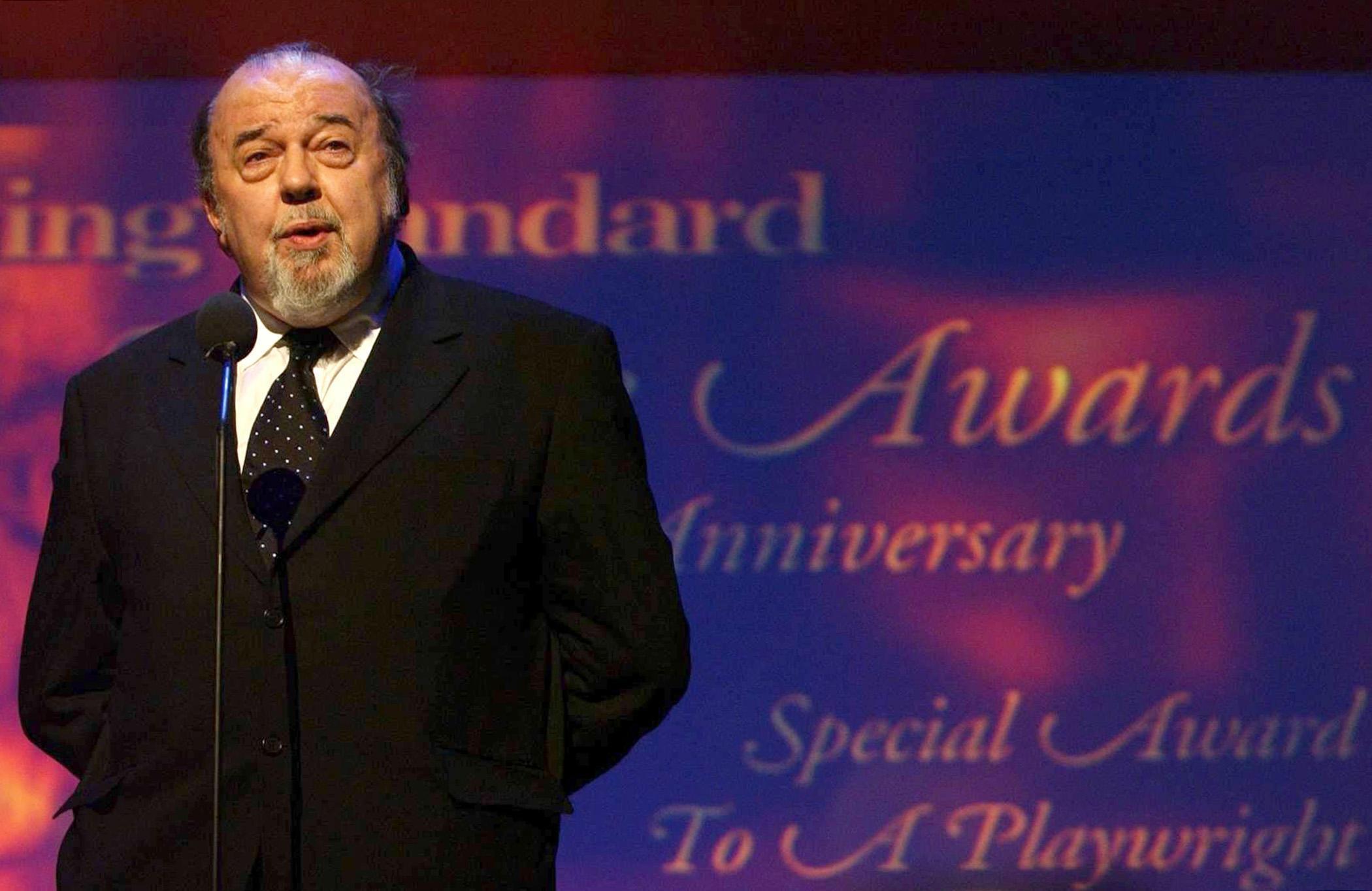 The company found a home after two years at Jeffrey Archer's theatre, The Playhouse at The Embankment.
Sir Peter put on four plays a year, each running for 12 weeks, with the only proviso from the Playhouse board of directors that they should not make a financial loss.
Like so many people who succeed in doing or getting what they want, he had his critics.
His style of direction was meticulous and achieved great flair but his personal image tended to be that of the showman with prudence thrown to the wind.
He was not slow to raise the battle cry, most notably in his public lambasting of the government and the Arts Council over funding for theatre.
In a separate issue there was also his row and finally his resignation a year early from Glyndebourne Festival.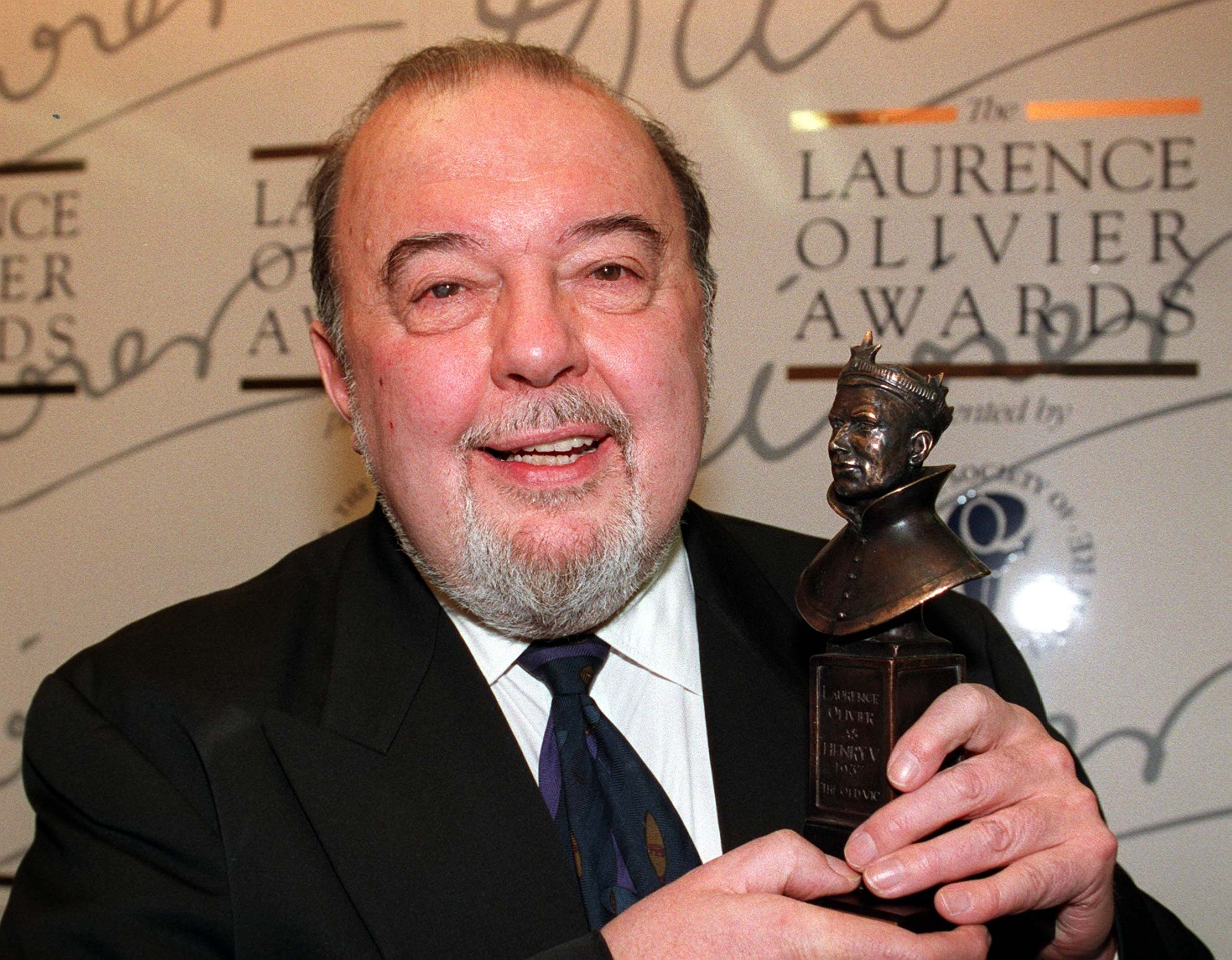 Born in Bury St Edmunds on November 22 1930, he was the son of a Suffolk stationmaster and grandson of a ratcatcher.
His parents were working class people who believed in education as a means of overcoming the class system and they encouraged him to excel.
Right from the start they provided him with the best they could, starting with a private kindergarten.
After elementary school he won a scholarship to Perse School, Cambridge.
He did well, going on to obtain his school certificate, higher certificate, a scholarship to Cambridge and he even became head boy.
But throughout his school days he said he felt an outsider as a scholarship boy having to use handed-down books with "minor scholar book" stamped over them, a memory that always rankled.
He first went to the theatre when he was just four to see Robinson Crusoe at the Playhouse, Bury St Edmunds.
During the war many plays that would have been put on in London were produced in Cambridge and young Peter took full advantage of this, sometimes going with his parents who only enjoyed the plays because he did.
In his teens he joined school visits to plays at Stratford and went regularly to stay with an aunt in Lewisham so that he could go to West End theatres.
He said he thought he had seen everything worth seeing on the London stage since 1943.
From early on he knew he wanted to direct, perhaps not in so many words but he wanted to be the one who "made it all happen".
He was once quoted as saying: "The greatest blessing I've had in life is to know what I wanted to do, and then to find that the world would let me do it."
Before going to university he spent his national service in the RAF and became an acting sergeant teaching economics and business management at a demobilisation centre in Germany, a period in his life which he looked back on with loathing.
He then went on to get a degree in English at St Catherine's College, Cambridge.
But his priority was to get as much Shakespeare and theatre as he could and he directed a total of 20 student productions.
Luckily for him, the national press came to Cambridge productions in those days and he had already received favourable reviews.
Two weeks after leaving Cambridge he was directing professionally with Windsor Repertory Company, which had been impressed with his work for the Cambridge Festival.
He went on to direct at various reps around the South of England as well as holding an assistant's job at the Arts Theatre in London.
Suddenly he was put in charge of directing at the Arts and one of his first plays was something nobody else wanted to touch, a new play, Waiting For Godot.
The response to Godot was mixed but it was enough to get Peter Hall noticed.
Tennessee Williams asked him to direct his plays in London and he was also asked to direct at Stratford, his ambition since the age of 15.
His spectacular rise as an overlord of the theatre was helped by luck but it was his instinctive talent as a director, knowing the right thing to do, that led to his success.
He took over directing at the Memorial at Stratford at a time when it was most in need of a new broom.
Sir Peter established a systematic mix of classical and modern repertory.
In 1960, at just 30 years old, he founded the Royal Shakespeare Company, insisting on a permanent company with a home at Stratford and a complementary base at The Aldwych in London.
He stayed with the RSC until 1968 during which time he received a CBE in 1963.
He worked for four years until 1972 as a member of the Arts Council and then joined Lord Laurence Olivier as co-director of the National Theatre, taking over as director the following year.
When Sir Peter took on the National, the optimism which had inspired its creation was dwindling as the expense of maintaining the three theatres in the face of inflation and industrial unrest mounted.
But a personality such as Sir Peter's thrived in battling against the problems and, combined with his own creativity, it opened in 1976. He was subsequently knighted in 1977.
However, his campaigning often achieved criticism both in his dealings with boards and committees and as director, when he had been accused of megalomania.
He was well aware of this and was once quoted as saying: "If you want to do something passionately, and if you're blessed enough to be able to do it, people are not going to treat you very charitably, are they?"
Both at the RSC and the NT he managed to keep the ideals of traditional theatre and link them to new ideas which call for meticulous attention to Shakespearean text as well as encouraging modern work and treating it with equal respect.
Concurrent to his involvement in the theatre was his work since 1970 at Glyndebourne until 1990. He later went on to direct three further productions with the company: Simon Boccanegra in 1998, Otello in 2001 and 2005's La Cenerentola.
He became artistic director in 1984 and directed 16 operas.
His great achievements in the arts were recognised throughout his career and awards included Chevalier, Ordre des Arts et Lettres in 1965, London Theatre Critics's Award for Best Director in 1963 for Wars Of The Roses, The Homecoming and Hamlet in 1965 and the Antoinette Perry Award for Best Director for Amadeus in 1981.
Among the books he wrote, mainly adaptations based on his work in the theatre, was the publication in 1983 of his diaries, The Story Of A Dramatic Battle, which were a revealing insight into the life of this passionate and highly creative man.
He was married four times. His first wife was the actress Leslie Caron, his second was his former personal assistant Jacqueline Taylor, his third was the opera singer Maria Ewing and his fourth was Nicki Frei, a former press officer, his junior by 30 years.
Sir Peter is survived by his widow, Nicki, children Christopher, Jennifer, Edward, Lucy, Rebecca and Emma and nine grandchildren.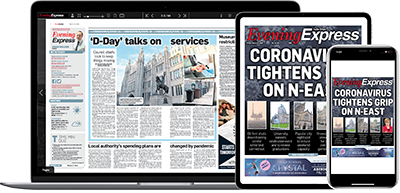 Help support quality local journalism … become a digital subscriber to the Evening Express
For as little as £5.99 a month you can access all of our content, including Premium articles.
Subscribe