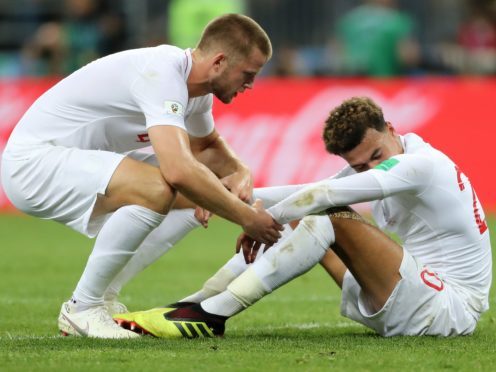 England's semi-final clash with Croatia had one of the top five biggest ever UK TV audiences for an England World Cup match, new figures show.
An average 20.7 million viewers watched Gareth Southgate's squad get knocked out of the tournament on July 11.
Only four other England World Cup matches in history have attracted more viewers.
Topping the chart is England v West Germany in 1990 – the last time before 2018 that England made it all the way to a semi-final.
That match was shown simultaneously by the BBC and ITV, and grabbed a combined audience of 25.2 million – 16.7 million on BBC One and 8.5 million on ITV.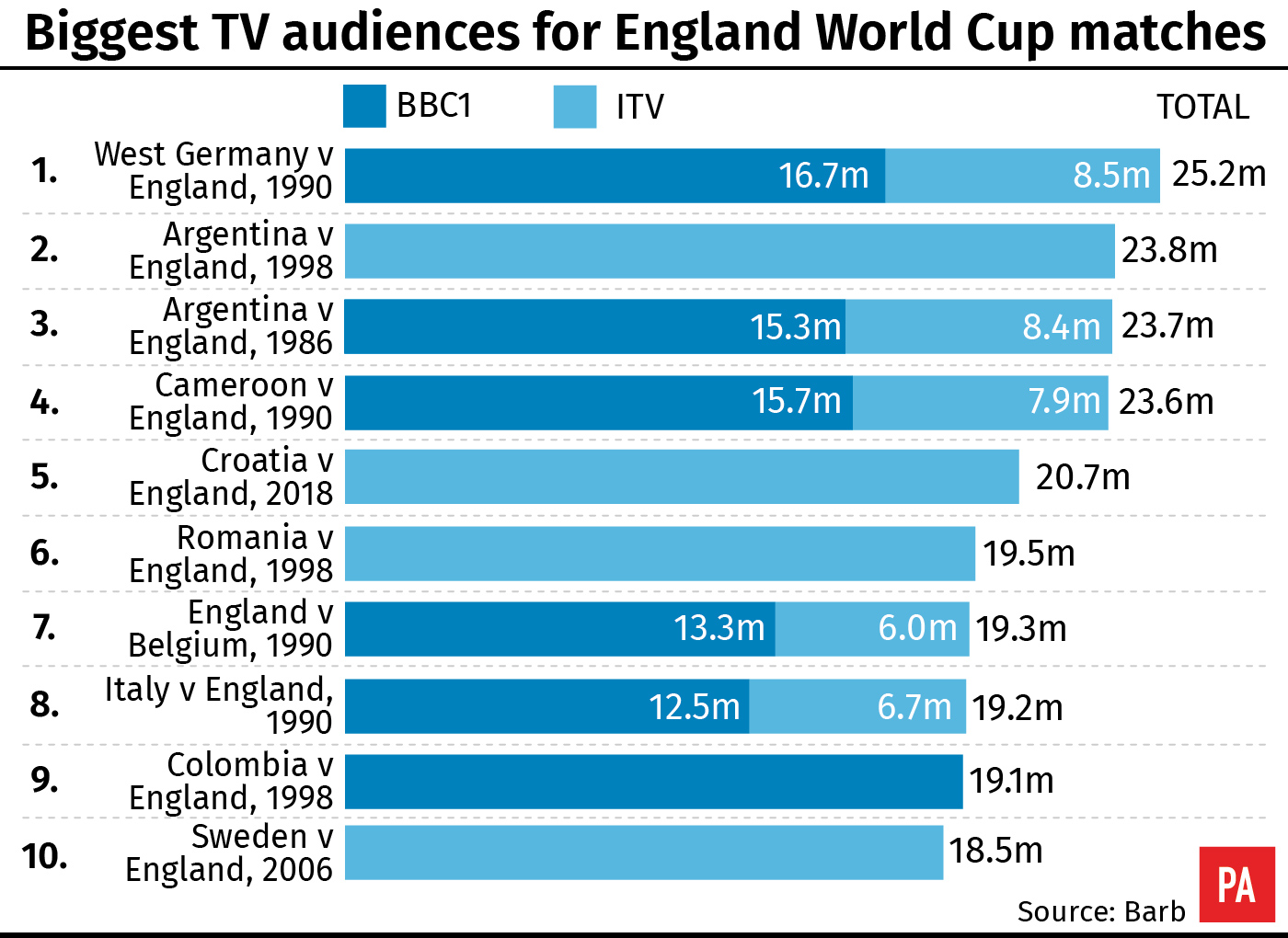 In second and third place are England's matches against Argentina in 1998 and 1986 respectively.
Fourth is England's quarter-final with Cameroon in 1990, followed in fifth place by 2018's semi-final with Croatia.
The new figures for the Croatia match have been published by the ratings organisation Barb, and include people who recorded the game and watched up to seven days later.
They also show that the third place play-off between England and Belgium on July 14 pulled in just 5.5 million viewers.
Comparable ratings for UK TV programmes have been compiled only since 1981.
Before then, viewing figures were estimated using conflicting and unreliable methods.
Here are the top 10 biggest TV audiences for England World Cup matches, compiled by the Press Association from Barb data:
1. West Germany v England, 1990: 25.2 million (16.7 million BBC One, 8.5 million ITV)
2. Argentina v England, 1998: 23.8 million (ITV)
3. Argentina v England, 1986: 23.7 million (15.3 million BBC One, 8.4 million ITV)
4. Cameroon v England, 1990: 23.6 million (15.7 million BBC One, 7.9 million ITV)
5. Croatia v England, 2018: 20.7 million (ITV)
6. Romania v England, 1998: 19.5 million (ITV)
7. England v Belgium, 1990: 19.3 million (13.3 million BBC One, 6.0 million ITV)
8. Italy v England, 1990: 19.2 million (12.5 million BBC One, 6.7 million ITV)
9. Colombia v England, 1998: 19.1 million (BBC One)
10. Sweden v England, 2006: 18.5 million (ITV)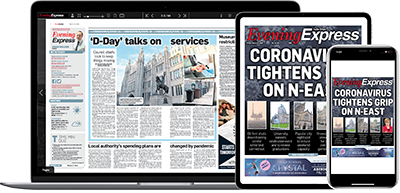 Help support quality local journalism … become a digital subscriber to the Evening Express
For as little as £5.99 a month you can access all of our content, including Premium articles.
Subscribe