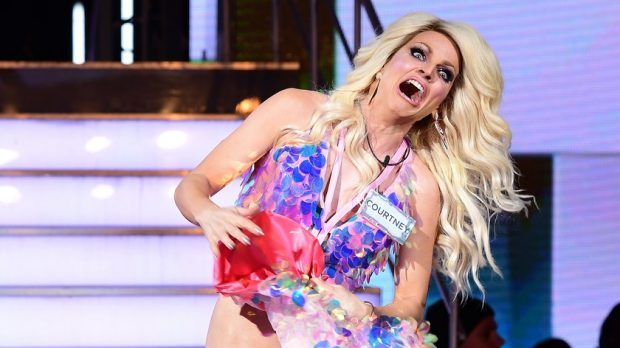 Boyzone singer Shane Lynch, controversial comedian Daniel O'Reilly, Love Island star Jonny Mitchell, retired footballer John Barnes and Shane Jenek, also known as drag queen Courtney Act, have become the first men to enter the Celebrity Big Brother House.
They join the all-female line-up that includes journalist Rachel Johnson, soap star Amanda Barrie, former politician Ann Widdecombe and newsreader India Willoughby.
Jenek, who arrived on the show dressed up as alter ego Act, suffered a major wardrobe malfunction while walking into the house.
The whole lower part of Act's dress fell off during the grand entrance.
O'Reilly, better known by his stage name Dapper Laughs, said he hoped to change public perceptions about him as he entered the house.
The social media star, who came under fire for a rape joke, said he has changed since the firestorm because he has lost his father and become a dad himself.
He said: "I've packed enough underwear for a week so if I go past that I'm screwed.
"The reason why I agreed to do anything is I'm not going to have a better opportunity to right some wrongs and if I can show people I'm normal and not as bad as people thought."
He told host Emma Willis: "My attitude on comedy was quite immature back then. This is Daniel O'Reilly."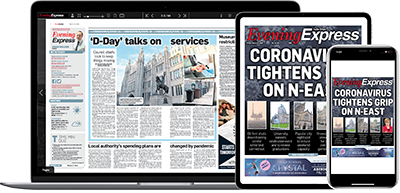 Help support quality local journalism … become a digital subscriber to the Evening Express
For as little as £5.99 a month you can access all of our content, including Premium articles.
Subscribe