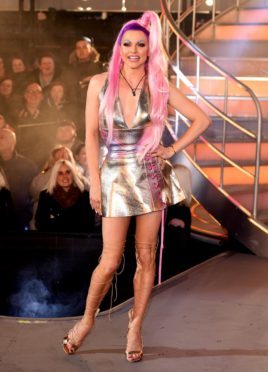 Celebrity Big Brother winner Courtney Act has said she would have been "disappointed" if runner-up Ann Widdecombe had won the series.
Drag queen Act, whose real name is Shane Jenek, said that she was surprised that the former Conservative MP finished in second place, and that Widdecombe's popularity with viewers was down to the UK's love of a "villain".
The Australian star of Ru Paul's Drag Race was crowned the winner of the Channel 5 reality show on Friday after four weeks in lockdown with Widdecombe and other celebrities in a series dubbed Year of the Woman.
Act, who clashed with fellow finalist Widdecombe over their differing views on gay and women's rights in the house, said that she did not think it was a given that she would win, despite hearing people in the audience chanting her name in the moments before she was revealed as champion.
She added: "But, I thought, if Ann does win I would have been disappointed simply because – not Ann the person, but Ann the values – in the Year of the Woman, saying a woman doesn't have a right to choose what happens to her body seems counter-intuitive to the whole point of the celebration."
Of Widdecombe's making it to the final two, Act said: "I know that the UK loves a villain, and I think everybody can agree that the house was a lot more interesting because Ann was there."
She shared her shock that Widdecombe, 70, received 39.50% of the final vote from viewers, against her 49.43%, as revealed by the broadcaster after the finale aired.
"When I saw the figures I was overwhelmed by 49 point something per cent for me, but I was kind of shocked by 39 per cent for Ann… like, that's a very, very high number," Act said.
"If (Widdecombe) won it would be a statement that people support her views, and people do support her views.
"Thankfully the majority of them don't and hopefully, with Celebrity Big Brother having these conversations, we actually get to reach more people and a younger audience, and move the world in the way it's already heading, but a little bit faster."
Act, 35, that she hoped that, despite not being able to change the views of the ex-politician – who voted against LGBT rights in Parliament and who opposes abortion – she hopes that viewers were able to take something away from their discussions about equality.
She said: "Ann and I did have very different views, and that was always the challenging thing in the house because, personally, she was kind of like your grandma at Christmas dinner.
"You know, they don't approve of your lifestyle or anything, but you just smile and tolerate and get through dinner because that's the polite thing to do.
"But at the same time, your grandma's not normally a national name who spent 23 years in Parliament voting against your human rights… so that was a real conflict for me.
"I just had to keep reminding myself that, while I wasn't going to change any of Ann's opinions, hopefully the conversation we were having – people watching were seeing two sides of the story, and hopefully I did those conversations justice."
Act and Widdecombe reached the final alongside Boyzone member Shane Lynch, dancer Wayne Sleep and Ex On The Beach star Jess Impiazzi.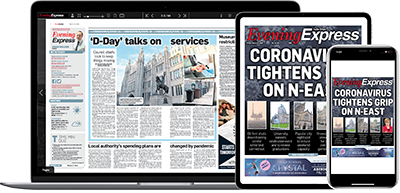 Help support quality local journalism … become a digital subscriber to the Evening Express
For as little as £5.99 a month you can access all of our content, including Premium articles.
Subscribe