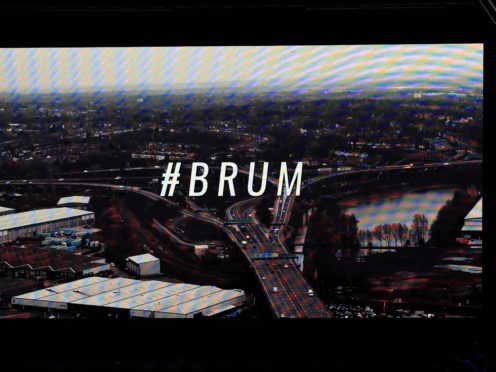 The choreographer behind the dance celebration in Birmingham as the city welcomed taking on the 2022 Commonwealth Games has said she wanted to prove that "you can make it to the world stage from Birmingham".
Rosie Kay, of the Rosie Kay Dance Company, devised a routine for between 500 and 600 brightly-dressed dancers, which included ballet, jazz, street and contemporary.
It was performed live during the 2018 Games' closing ceremony on Australia's Gold Coast on Sunday and was filmed in one take by a roving camera, following dancers as they moved round the city's Victoria Square.
It ended with the dancers forming the word #BRUM.
Ms Kay told the Press Association: "When I was brought in eight weeks ago I knew the brief was youth and diversity.
"We wanted it to be something fun and positive. We looked at lip sync videos and we wanted it to have a low-fi, 'we made it ourselves' feels.
"I started to choreograph the moves and I wanted it to blend the worlds of ballet, street, jazz and contemporary."
Some 1,500 volunteers auditioned to take part in the dance, with between 500 and 600 eventually participating, alongside professional dancers from the Birmingham Royal Ballet and parkour performers.
Ms Kay said: "I got nerves really badly on Saturday. We had to get so much into is and was it all going to work?
"By Sunday I was in a control room trying to stay calm because I was in their ears cueing them."
The choreographer, who moved to Birmingham 14 years ago, said: "Because I'm an adopted Brummie I know it gets bad press and it's always knocking itself down but it's a really creative place.
"It suffers from its own lack of confidence but to be on such a stage with such a positive, vibrant thing, I hope it does something in Birmingham itself.
"I want to say you can make it to the world stage from Birmingham."