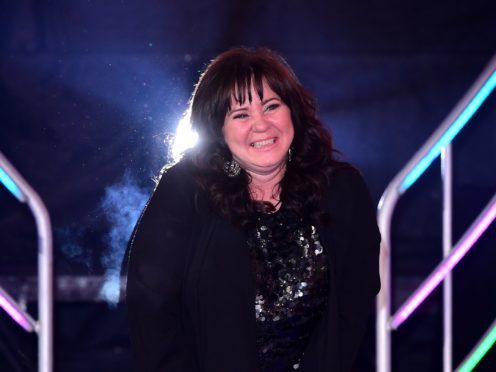 Coleen Nolan, Victoria Derbyshire and Michelle Heaton have all overcome their fears to reveal their breasts to a live audience in the ladies version of The Real Full Monty.
The women were joined by fellow stars Megan McKenna, Sally Dexter, Helen Lederer, Sarah-Jane Crawford and Ruth Madoc to perform a dance to The Greatest Showman's This Is Me to raise awareness about breast cancer.
The women took to the stage in Sheffield in bronze sequinned wrap dresses for the routine.
Halfway through they pulled off their dresses to reveal black lingerie covered in diamante and danced with large red feathered fans.
After turning away from the crowd, the women removed their bras and covered themselves with the feathers before turning back to the face the audience.
In the emotional climax the women all removed the fans to reveal their chests to the crowd, which was filmed from behind, before they gathered into a group embrace.
In an earlier rehearsal only Dexter and Madoc had removed their fans in the final moment of the routine, with Nolan saying: "I didn't do it in the end, it was too close."
During the powerful programme, Derbyshire spoke about her own experiences with breast cancer and having a mastectomy and Heaton discussed her uncomfortable relationship with her reconstructed breasts after having a double mastectomy after learning she has the BRCA2 gene.
Ahead of the performance, Derbyshire said: "This process has made me really happy, I've had such a good time. They are happy tears.
"Tonight there might be someone watching who learns something about breast cancer that they didn't know before and it might save their life and that is massive."
Viewers watching at home praised the women for their bravery, with one viewer writing on Twitter: "Have just watched @ITV #RealFullMonty ladies , have to say such brave ladies, excellent choice of song #ThisIsMe very personal to the cause. #BreastCancerAwareness well done all."
Another wrote: "Hands up to those who cried ! Well done you fantastic brave strong ladies you ALL looked amazing #RealFullMonty ladies."
Another viewer said: "Wow that made me proud to be a woman… what a courageous group of ladies with a very strong message #getchecked #CancerAwareness #RealFullMonty ladies."
One more wrote: "Huge well done to you all, you were brilliant! I've lost both of my sisters to breast cancer and they would have so loved each and every one of you for this."
The programme also featured a moving appearance from Nolan's sister Linda, who is battling with breast cancer.
Speaking about why she wanted to take part in the show, the Loose Women star said: "I'm alive and one of my sisters isn't and the other is going through hell again."
The show follows the male version of the programme, which saw stars including James Argent, John Partridge, Jeff Brazier and Ashley Banjo bare all to raise awareness about cancer.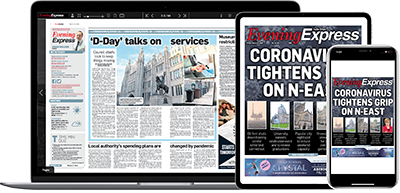 Help support quality local journalism … become a digital subscriber to the Evening Express
For as little as £5.99 a month you can access all of our content, including Premium articles.
Subscribe