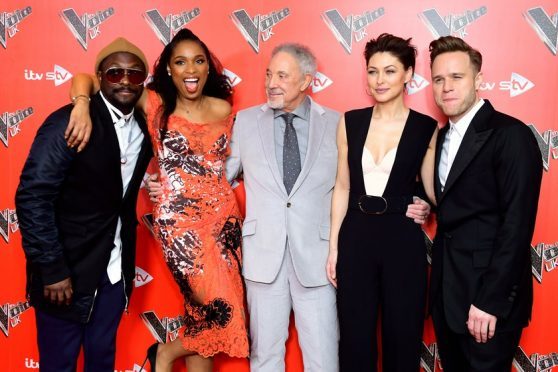 Musicians Olly Murs, Jennifer Hudson, Sir Tom Jones and will.i.am will face professional heartache as they watch the launch of The Voice UK this weekend.
The ITV contest's coaches, who watch the initial pre-recorded auditions blind, will learn the real stories behind the hopeful singers' passion for music when the show comes to screens on Saturday night.
After seeing a sneak preview of the fully edited first round just days beforehand, they admitted to regret over the ones that got away.
Sir Tom, whose role as a mentor follows his 50-year-career in the music industry, said: "One person did not do anything wrong but there was something that did not take them over the top.
"We only get one shot at it and there is not time to review or think about it.
"When I saw it for a second time, I thought, why the hell didn't I hit the button? And I found myself asking the other mentors, 'What's wrong with you?'."
Aside from the inevitable disappointment for some, the action-packed first episode, hosted by returning presenter Emma Willis, will open with a stunning rendition of Nina Simone's Feeling Good performed by all four coaches.
As they mark the show's sixth year, veteran coach and producer will.i.am said he now has a more focused vision for a series winner.
He said: "This year I am listening for singers that can sing the songs that I have on my hard drive.
"Before I was just looking for singers that sang good, but I have a bunch of songs I have written with (artists such as) John Legend and David Guetta just sitting there, and I am looking for people to kill those hits.
"I am not looking towards the (long-term) future yet, but I am more result-orientated."
Hudson, whose contestant Mo Adeniran won the show last year, said: "This year is tough, different, and I have a diverse team of stars mixed in with artists – and there is a difference between those things."
Newcomer Murs added: "The person we are looking for, we don't know, because it has to be something unique and amazing, and I think we might have already found one of them.
"Hopefully that talent is going to come and find us and not go on any other show, and I genuinely believe that we have got some superstars.
"Will has got a very good category, but don't underestimate mine, because I've got some serious gems in there."
The Voice UK returns to ITV at 8pm on Saturday.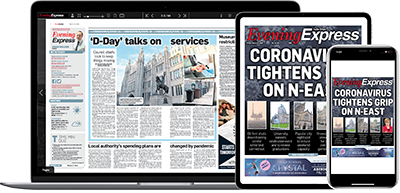 Help support quality local journalism … become a digital subscriber to the Evening Express
For as little as £5.99 a month you can access all of our content, including Premium articles.
Subscribe