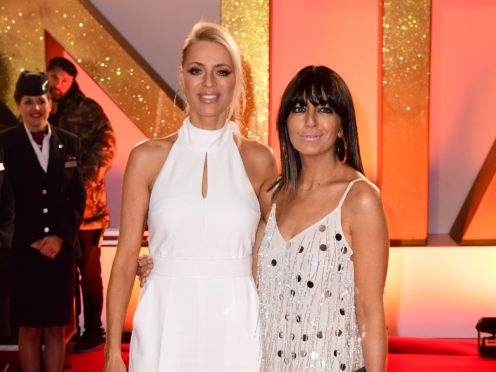 Claudia Winkleman and Tess Daly will live up to their promise to "keep dancing" when they take on a special challenge for Comic Relief.
The Strictly Come Dancing stars have pledged to dance for 24 hours in the longest danceathon in Red Nose Day history.
The pair appeared on Zoe Ball's BBC Radio 2 breakfast show to say they will be showing off their moves at the radio studios in Wogan House for the challenge, which will be followed across all Radio 2 shows on March 11 through to March 12.
Winkleman said: "I'm so excited to be taking on this epic danceathon challenge with Tess live at Radio 2 in the legendary Wogan House.
"I know it's going to be hilarious to watch because we're pretty bad dancers – I'm not very good at standing, let alone dancing.
"Thankfully we'll have each other and we're going to push through to raise as much money as we can for Red Nose Day.
"We love Comic Relief and believe in everything they do. We've seen first-hand how the money raised provides a lifeline for people living in the most desperate situations, and we're doing this for them.
"We want people at home to come together, dig deep and support us through this because dancing for over 24 hours is going to be one hell of a challenge."
Daly added: "I am so proud to be supporting Red Nose Day with Claudia. I just hope we have the stamina to 'keep dancing' for over 24 hours straight!
"We were worn out during our first choreography session so it's no doubt going to be a tough challenge. But we're doing this to raise money for Red Nose Day, so it will be incredibly special, and we'll be thinking of all the people that will benefit from all the amazing projects funded by Comic Relief.
"Doing this at Wogan House is extra special for me, having worked with the great man Sir Terry himself many times."
Red Nose Day will return on March 15.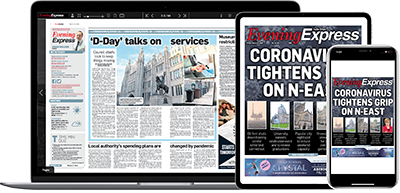 Help support quality local journalism … become a digital subscriber to the Evening Express
For as little as £5.99 a month you can access all of our content, including Premium articles.
Subscribe