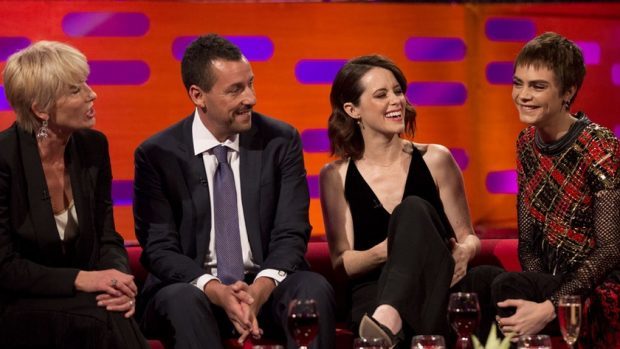 Claire Foy was not offended by Adam Sandler touching her leg during their appearance on The Graham Norton Show, a spokeswoman for the actress has said.
A number of viewers of the BBC One chat show had taken to Twitter to criticise Hollywood star Sandler for placing his hand on Foy's knee in the interview as they sat alongside fellow guests Emma Thompson – Sandler's The Meyerowitz Stories co-star – and Cara Delevingne.
During the brief exchange, The Crown star patted Sandler's hand and smiled, and Sandler returned his hand to her knee for a few seconds.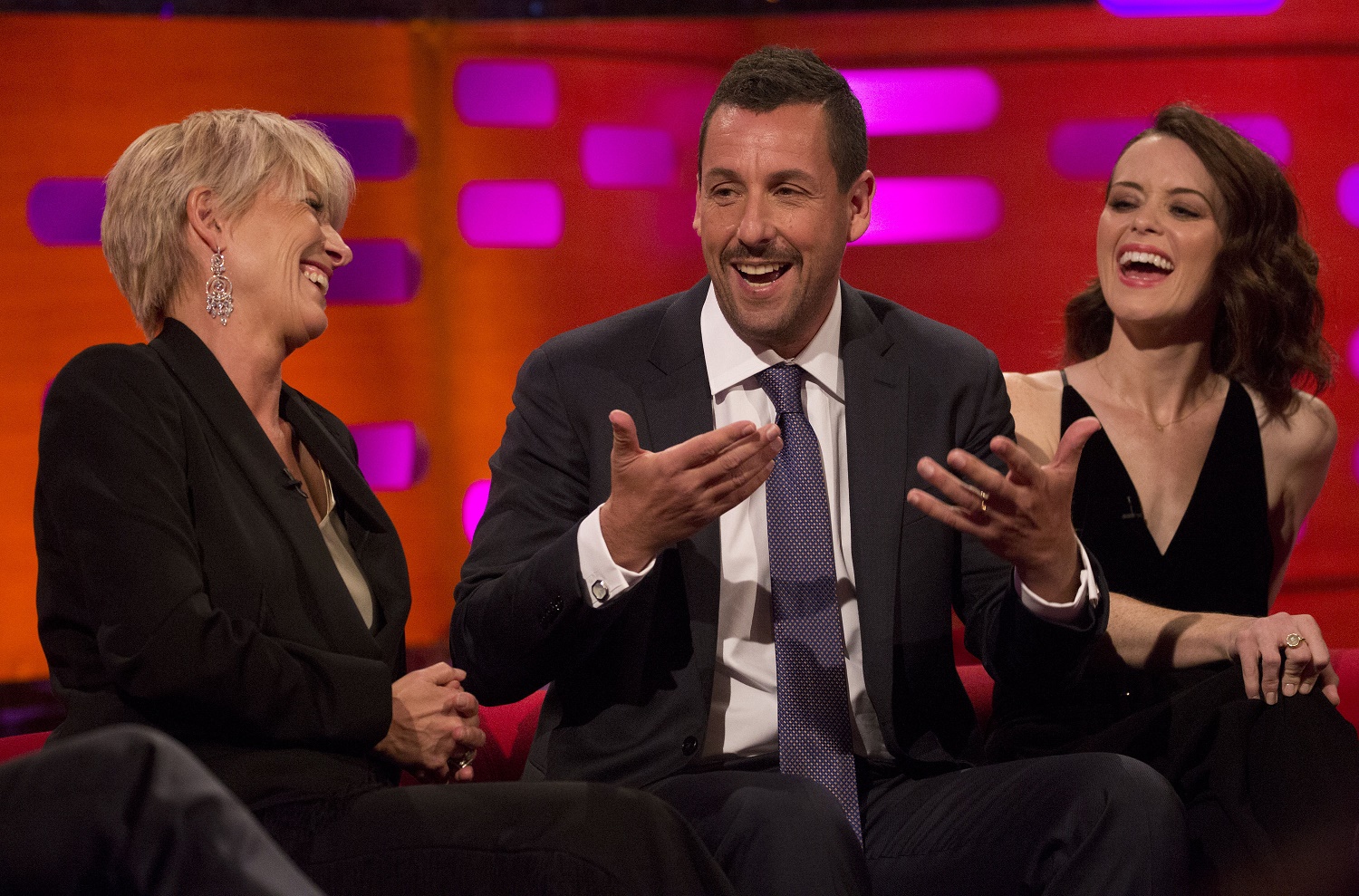 Some viewers said they thought Foy appeared to be uncomfortable over his actions.
A spokeswoman for Foy said: "We don't believe anything was intended by Adam's gesture and it has caused no offence to Claire."
A representative for Sandler said the actor's gesture had been "blown out of proportion".
One viewer had commented: "Adam Sandler touching Claire Foy's knee for no reason, she puts his hand back, he then does it again, she looked rightly pissed off."
Another wrote: "Claire Foy replacing Adam Sandler's hand onto his own knee rather than hers, was the perfect "haha dont touch me again" move #GrahamNorton."
"Adam Sandler has no social awareness of how awkward he seemed to be making Emma Thompson and Claire Foy #stoptouching #GrahamNorton," another said.
There were also remarks in defence of Sandler, with one viewer writing: "People are offended way too easily these days. Leave Adam Sandler alone Jesus Christ."
Another added: "I watched the interview, this is bollocks and taken well out of context to start stupidity and look for a scandal."
One tweeter referred to a recent interview on Jimmy Fallon's US chat show, in which Sandler put his hand on Dustin Hoffman's knee in a similar manner.
They wrote: "Peeps going on about Adam Sandler, I think he's just tactile, I've seen him do the same when he was sat next to Dustin Hoffman! #GrahamNorton."
The social media backlash against Sandler came as film producer Harvey Weinstein continues to be hit with allegations of sexual harassment from a number of women in the industry.