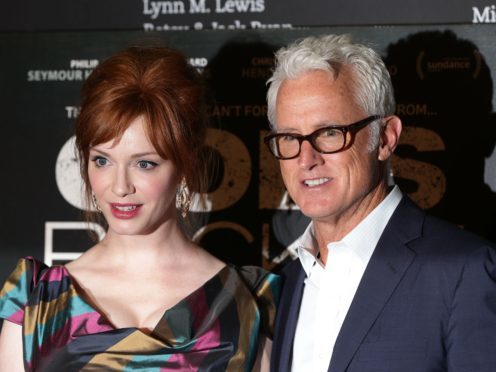 Mad Men creator Matthew Weiner is reunited with stars John Slattery and Christina Hendricks in the first trailer for his new series The Romanoffs.
The anthology series, featuring eight separate stories about people who believe themselves to be descendants of the Russian royal family, will also star Aaron Eckhart, Diane Lane, Isabelle Huppert, Amanda Peet, Kathryn Hahn, Noah Wyle and Hugh Skinner.
The trailer shows snippets from multiple episodes, with each story taking place in a new location with a new cast.
The first episode, entitled The Violet Hour, stars Eckhart, Marthe Keller, Ines Melab and Louise Bourgoin and is set in Paris, where an ancestral home holds the key to a family's future.
The second story, called The Royal We, stars Stoll, Wyle, Kerry Bishe and Janet Montgomery and will follow a couple whose marriage is stuck in a rut.
The Romanoffs, which was created, written and directed by Weiner, will be the first anthology series on Amazon Prime Video that will roll out on a weekly basis, with episodes released on Fridays.
It will premiere on the streaming service on October 12.