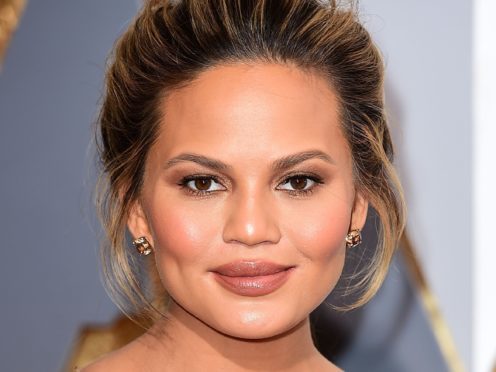 Chrissy Teigen once again proved she has one of the best senses of humour in showbiz by poking fun at the Met Gala.
The pregnant model chose to stay at home for this year's star-studded event, but could not resist poking fun at her fellow celebrities.
While other A-listers had spent hours – if not days – getting ready for the New York City event, Teigen was at home and gave fans a tongue-in-cheek insight into how she put her look together.
Alongside a picture of her messy hair, Teigen wrote: "This year's #metgala GLAM was #SUPER important to me as I wanted it to really embody the heavenly bodies theme!!! I think we nailed it!!
"Swipe for for #creds!!! First I shampooed my #hairyesterday with #shampoo then I let it sit for 4 minutes while i #shaved the areas I could see on my #body."
But the model and mother to Luna did not stop there, giving fans even more information on her look.
She added: "Next, I used a #towel to dry my hair from roots to ends!! Then, I used a #rubberbandto secure my hair into a pony that i was careful not to pull out all the way!
"Lastly, I pulled out pieces around my #earsand #neck ! Full tutorial coming up tomorrow !!!!!!!! Like and subscribe!!!!!"
Earlier in the evening, Teigan posted a picture of herself lounging on the couch watching TV, along with the caption: "Waiting for my turn on the carpet at #metgala!!!! always an honor!!!"
This is not the first time Teigen has poked fun at the Met Gala.
Last year, she memorably posted a picture from her bedroom of her and husband John Legend kicking back in bed before the big event.
It was captioned: "Readddddy. #metball."