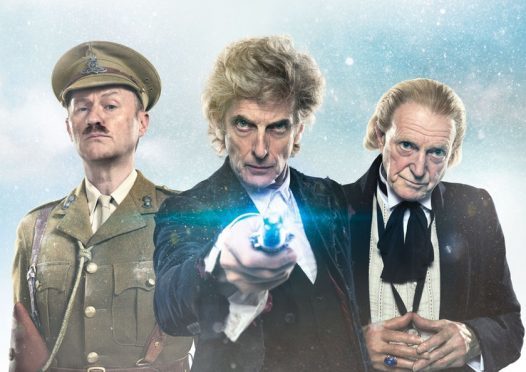 A first teaser has been unveiled of this year's Doctor Who Christmas special.
The clip, starring outgoing Doctor Peter Capaldi, predecessor David Bradley and Mark Gatiss, aired on BBC One within the first minutes of the BBC's Children In Need 2017 television appeal.
It saw the first and twelfth Time Lords enter the Tardis from the cold winter air, with Gatiss in tow as an astonished First World War officer.
During the brief comical clip, Capaldi, 59, was forced to convince Bradley, 75, that he was a future incarnation of himself.
When Bradley asked: "Do I become you?" Capaldi joked: "There's a few false starts but you get there in the end."
But his mood quickly turns sour when Bradley responds: "I assumed I would get younger."
"I am younger," cries an outraged Capaldi.
Excitement is already mounting following the first teaser, with one fan commenting on Twitter: "That was amazing! Can't wait for the Christmas special now!"
One said: "Loved that, cute & funny!" while another added simply: "Brilliant!"
The full festive special will broadcast on BBC One on Christmas Day.
It will also feature the debut of the thirteenth and first female Doctor, played by Jodie Whittaker.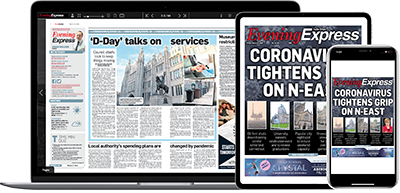 Help support quality local journalism … become a digital subscriber to the Evening Express
For as little as £5.99 a month you can access all of our content, including Premium articles.
Subscribe