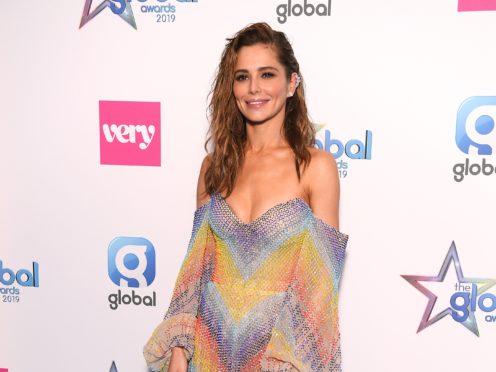 Cheryl lounges against a lamppost in a crop top and thigh-high boots as she promotes her new single.
The singer is poised to release new track Let You, a follow-up to Love Made Me Do It.
She has previously said the song is about mistakes made in past relationships.
She told Stella magazine: "I've been with men who were controlling, who made me unhappy, but I allowed it to happen.
"Women let these relationships happen, and that's what this song is about. But once you see it and recognise it, you have to try and not let it happen again."
In the picture Cheryl can be seen in a black top with buckle straps and a miniskirt adorned with silver rings.
She also sports a black furry wrap and maroon thigh-high boots as she leans against a lamppost in New York.
She captioned the shot: "Let You……" and added the looking emoji.
The song was co-written with her Girls Aloud band mate Nicola Roberts, who has worked with Cheryl on all of her new album.