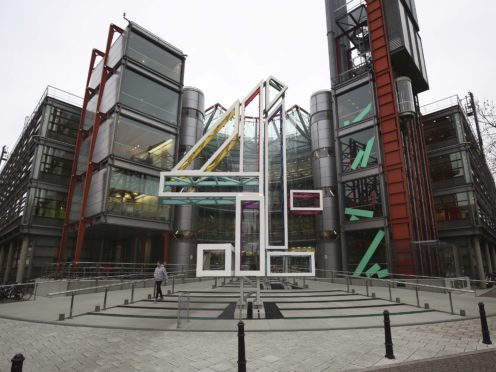 Channel 4 has laid out guidelines for cities hoping to host the broadcaster's new national headquarters or one of two new creative hubs.
The channel plans to move 300 of its 800 staff out of the capital and will open three new sites in the nations and regions.
It will also increase spending on productions in the nations and regions from 35% to 50% of main channel commissions by 2023, boosting spending outside of London by more than £250 million.
The broadcaster, which is publicly owned but commercially funded, will not sell its London headquarters but will locate decision-makers and commissioners at a new base.
Jonathan Allan, commercial chief of the channel, told a briefing that the host city for the national HQ should have a working population of 200,000 and a travel time of up to three hours from London, adding the winning city should also have a high level of physical and digital creativity.
The two cities that will serve as creative hubs should have a working population of 75,000 and a travel time to London of up to four hours, he added.
The city should also have proximity to a well-developed independent television or digital production community.
Areas looking to apply must submit paperwork by May 11 before Channel 4 draws up a shortlist by the end of May.
The decisions on the three locations will be announced in October.
Alex Mahon, chief executive of Channel 4, said it is a "quite fundamental part of our role" to offer apprenticeships and opportunities to those who might not otherwise get them.
She added: "Anywhere that we go, or part of us go, would accelerate that."
Ms Mahon said: "I hope that by having us there we provide a bit of inspiration, that you don't always have to be in London to have these opportunities."
She said that as space is made available at the current London headquarters in Horseferry Road, it will be made available as a drop-in for independent production companies from the nations and regions.