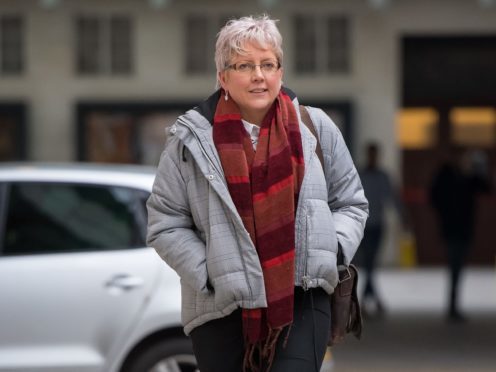 Journalist Carrie Gracie has said she wants the backdated pay she has received from the BBC to be used to "help other women win equality at work".
The corporation's former China editor has donated the money to gender equality campaigning charity the Fawcett Society to set up a fund for women who need legal advice on equal pay claims and to support the organisation's strategic legal work.
The undisclosed amount will fund access to a legal support service provided by YESS Employment Law to help women negotiate equal pay.
It will initially be available to women earning less than £30,000 per year without access to advice.
The money will also fund legal cases and interventions aimed at strengthening the law and will establish a panel of experts to support this work.
The service is not yet in operation but is due to launch later this year.
Gracie said: "When my case became news, women wrote to me from all over the country to recount horror stories about unequal pay and the difficulties they faced in trying to put it right.
"My own experience has taught me how lonely and challenging this can be. I am relieved my own battle is over.
"Now I want my back pay to help other women win equality at work, especially women who lack the personal funds, union support or public profile to get access to legal assistance. I'm delighted to work with Fawcett and YESS on this."
Sam Smethers, chief executive of the Fawcett Society, added: "Our equal pay legislation may be nearly 50 years old but the fight for equal pay is very much with us today.
"Women need real pay transparency at work and they need legal advice and support when they believe they have been discriminated against.
"Our first priority with this money is to help low paid women and those who do not have access to advice.
"I want to pay tribute to Carrie, who is a fearless and principled champion for equal pay.
"Her generous donation means we can get the fund under way. We will also be seeking further contributions in the months ahead.
"We want to use the fund to both support individual women and to enable us to find strategic sex discrimination cases and make key legal interventions."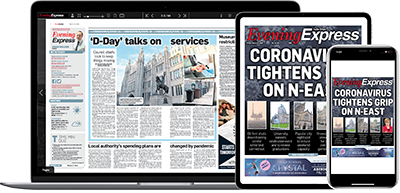 Help support quality local journalism … become a digital subscriber to the Evening Express
For as little as £5.99 a month you can access all of our content, including Premium articles.
Subscribe