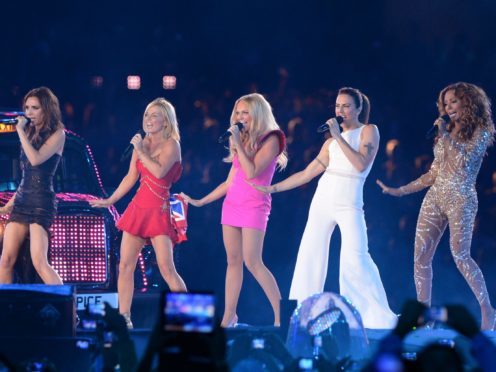 Tears, celebrations and a call for Prince Harry to be made King greeted the announcement that the Spice Girls will be attending the royal wedding.
Mel B confirmed the news during an appearance on US talk show The Real and sparked speculation the recently reunited band may even perform when Harry and Meghan Markle wed later in May.
Asked if she knows anybody who has been invited to the wedding, she nodded, clarifying "us five Spice Girls" have all received invites.
Fans of the group shared their delight on social media, with one user labelling it the "future gay liberals want".
@Oneofthosefaces called on Harry to take the throne, writing: "mel b says all five spice girls are going to the royal wedding… prince harry a real one honestly, thank u for serving the people what they really really want, nothing but respect for MY heir to the throne."
@ZaddyMae posted: "You know it's a weird day when you hear that the Spice Girls are performing at the Royal Wedding and you burst into tears."
@AllieBowers wrote: "Sorry everyone but can't come to work during the royal wedding. Turns out the Spice Girls are performing. My attendance there is now necessary."
@JMendenhall tweeted: "I am normally meh on royal weddings, but if it can get the Spice Girls to reunite, then we need to have more of them."
Harry and Meghan Markle will get married at St George's Chapel, Windsor Castle, on May 19.
The service will begin at midday and the newlyweds will embark on a carriage procession along a route including Castle Hill, High Street, Sheet Street, Kings Road, Albert Road, Long Walk and finally Windsor Castle.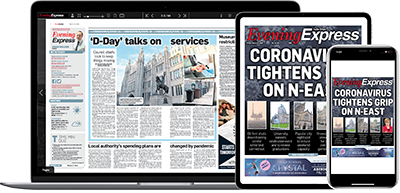 Help support quality local journalism … become a digital subscriber to the Evening Express
For as little as £5.99 a month you can access all of our content, including Premium articles.
Subscribe