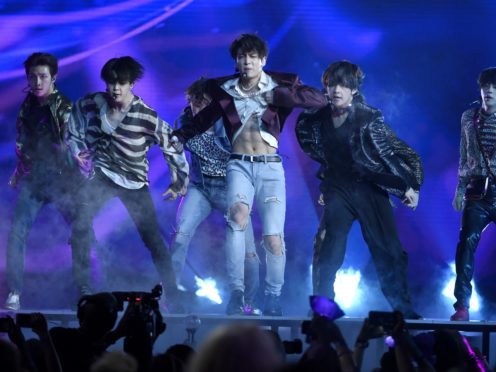 BTS performed their new single, Fake Love, at the 2018 Billboard Music Awards in Las Vegas – and fans went crazy.
The seven-member K-pop group was greeted on stage by screams so loud that host of the night Kelly Clarkson had to don a pair of pink earmuffs.
The noise continued as BTS – consisting of V, Suga, Jin, Jungkook, RM, Jimin and J-Hope –  performed Fake Love, a song off their new album, Love Yourself: Tear.
American synth-pop band Ariana And The Rose were clearly impressed by what they saw and tweeted: "It's so nice that all these other artists came to the @BTS_twt concert."
Referencing the moment Jungkook of BTS pulled up his top, one fan wrote: "When the guy from BTS lifted his shirt up… I felt that."
As the noise reached deafening levels, one fan tweeted: "Omg. The f****** roof is about to come off the building for this BTS performance."
BTS' single, Fake Love, is also the name of a song by Drake.
One Twitter user believes the Canadian rapper has competition and tweeted: "Yo Drake, I'm really happy for you, I'll let you finish your new album, but BTS has the best "Fake Love" song of all time. One of the best songs about Fake Love of all time!"
And the band clearly made an impression on one fan, who commented: "I didn't know who BTS was. But I know now #ImmaFan #issaBop."
And it wasn't just the fans at home impressed by BTS. The group managed to grab a picture with Taylor Swift, who told them: "So great meeting you!! You're killing it!!"
Before performing, BTS won the award for fan-voted Top Social Artist, which they also won last year.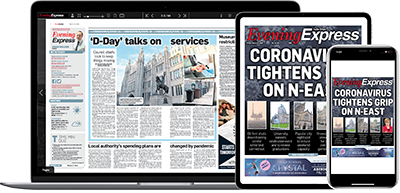 Help support quality local journalism … become a digital subscriber to the Evening Express
For as little as £5.99 a month you can access all of our content, including Premium articles.
Subscribe