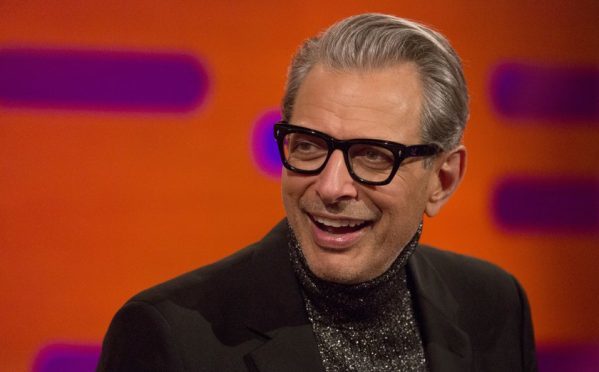 Jurassic World star Bryce Dallas Howard has described how meaningful it was to have Jeff Goldblum reprise his Jurassic Park character Ian Malcolm in the new sequel.
The actress reprises her role of Claire Dearing in Jurassic World: Fallen Kingdom, opposite Chris Pratt and Owen Grady, while Goldblum returns to the part of Malcolm for the first time since 1997.
Speaking as the first trailer for the film launched, she said: "I saw Jeff Goldblum right after Jurassic World came out and I saw him across the room and just did this (bowed) to him and he was blowing kisses and that was enough for me, I interacted with Jeff Goldblum from 50 feet away, so the fact he was in this movie was so meaningful.
"He's an icon, his character is the Jurassic character and he's the voice of reason and it was kind of like getting his blessing, him being there.
"He's on the adventure with us now.
Pratt added: "He's kind, he's thoughtful, he's conscientious, he's a really cool person and you find more and more working in Hollywood when you get to work with icons and people who you loved before you even knew you were going to be an actor, that the greatest actors also have really amazing personalities and are fun to be around.
"That is pretty instrumental in success in this business, because you are being hired by people you have to hang around with for six months, eight months, a year, two years and if you're a giant pain in the ass you have to be pretty damn good to be hired again and very few people are that good.
"Jeff Goldblum is good enough where if he was a giant pain in the ass he would still work, but lucky for us he's not. He's really cool and just by his mere presence in the movie it seems he's given us the blessing to continue this franchise and in that regard it was a major relief and an incredible honour."
Jurassic World: Fallen Kingdom is released in UK cinemas on July 7 2018.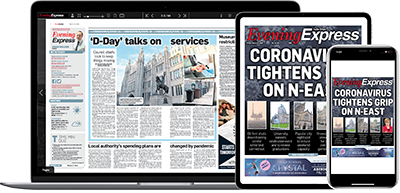 Help support quality local journalism … become a digital subscriber to the Evening Express
For as little as £5.99 a month you can access all of our content, including Premium articles.
Subscribe