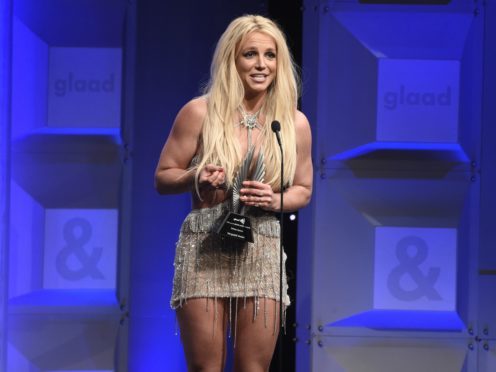 Britney Spears has thanked the LGBTQ community for its "unconditional" love as she was honoured by leading gay rights advocates.
The singer, 36, was presented with Glaad's vanguard award for promoting equality by Ricky Martin, who praised her as an "ally" to the gay community.
"I feel like our society puts such an emphasis on what's 'normal' and to be 'different' is unusual or seen as strange", Spears told the audience at Los Angeles' Beverly Hilton hotel on Thursday night.
"But to be accepted unconditionally and to be able to express yourself as an individual through art is such a blessing.
"We can lift each other up and show our gifts without hesitation. Being a mother has shown me what it means to love unconditionally and you all in this room have shown me throughout my career what it means to be loved unconditionally."
Martin, 46, praised the "artist, fighter and friend" before handing her the award.
"She fights for acceptance in her own way," he said.
"She could be one of those stars with a huge LGBTQ following who says nothing and does nothing but instead she uses her platform to remind audiences around the world that intolerance is unacceptable."
Martin also praised people sharing their stories to "accelerate acceptance" and called for everyone to fight against injustice whether against the LGBTQ community, immigrants or his fellow Puerta Ricans who were still recovering from last year's hurricane.
The Big Bang Theory's Jim Parsons also celebrated Spears' influence when he was honoured.
Among the award recipients was Lena Waithe who was presented an honour for an episode of Master Of None by Halle Berry.
Waithe, 33, called for the whole community to come together and explained that she describes herself as queer to be more inclusive.
"When we stand together there's no weapon they can form that can harm us," she said.
The ceremony, hosted by actress Wanda Sykes, was the 29th annual Glaad Media Awards arranged by the Californian organisation that promotes LGBTQ acceptance.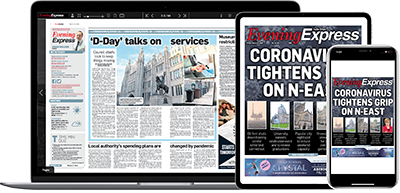 Help support quality local journalism … become a digital subscriber to the Evening Express
For as little as £5.99 a month you can access all of our content, including Premium articles.
Subscribe