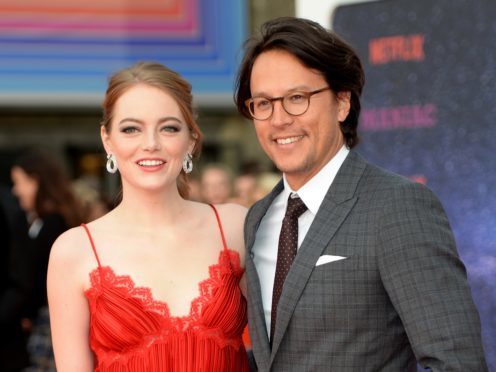 James Bond director Cary Joji Fukunaga has said he hopes his new Netflix series helps to reduce the stigma still attached to mental illness.
The filmmaker, best known for his work on the first series of True Detective and the film Beast Of No Nation, explores the relationship between two patients taking part in a medical trial in his new show Maniac.
It stars Oscar nominee Jonah Hill as Owen Milgrim, who is the mentally ill and obsessed with what's real and what is not and who meets the depressed Annie Landsberg, played by Emma Stone, in an experiment that promises to confront and cure their problems.
It marks a return to television for Fukunaga, who was announced as the new director of the 25th James Bond film, replacing Danny Boyle, after the success of his episodes of True Detective.
He told the Press Association: "The initial thing that got me excited was the delusions and being able to explore a much different world and play with what that can mean in terms of world building."
He added: "Mental health seems to be such a taboo in so many cultures and de-stigmatising what it means to be mentally ill is, I think, an extremely important topic to talk about.
"Obviously, this last year suicide has become a much larger topic people are finally addressing and I think that the more we look at it, there is no such thing as normal.
"Even in the show we question that [idea] and the stigma and the marginalisation when you are given the label of having some kind of mental illness.
"Hopefully that will begin to dissolve and be more of a the fabric of being human."
He continued: "It was important to have a certain level of compassion for the character and not make them the butt of the joke, that is part of de-stigmatising this and by the end of the story showing that, despite whatever his diagnosis is and whatever he's facing and whatever pills he may have to take, doesn't stop him from being able to connect with the people that are important in his life."
Maniac will stream on Netflix from September 21.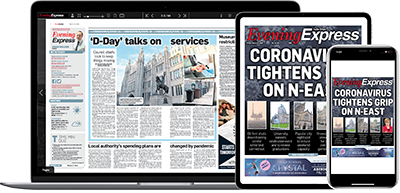 Help support quality local journalism … become a digital subscriber to the Evening Express
For as little as £5.99 a month you can access all of our content, including Premium articles.
Subscribe