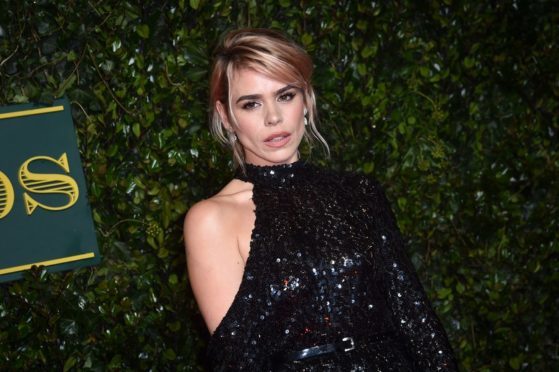 Billie Piper has said that she is in a "good place" after years of feeling negative about her body and being "oversexualised" earlier in her career.
The actress, who rose to fame at the age of 15 as a pop singer before battling an eating disorder, told The Sunday Times Style magazine: "I think that's why, for so long, my desire to hide my body in baggy clothes took hold.
"I like girl's clothes now because I feel in a better place, but the hangover from that time lasted a while.
"I think I'm in a good place now, or, at least, a juncture."
Piper referred to the early days of her career as the "oversexualised years".
She became the youngest ever singer to debut at number one with her single Because We Want To in 1998, a move that catapulted her into the showbiz stratosphere.
She later spoke about the negative side of being so famous at such a young age in her 2006 autobiography Growing Pains, where she opened up about the eating disorder that she developed at 16 after hearing a TV presenter call her as "fat" at the Brit Awards.
Piper, 35, also said that she is "not sure how much we have moved on" in terms of feminism.
"A lot of social media is about women looking really oversexed," she said.
"That doesn't feel like feminism to me. Like, this whole thing of 'I'm liberated enough to bare my arse' doesn't remotely cut it with me."
She said she has her "reservations" of "the whole sisterhood thing" on social media.
"Under the guise of being all supportive and there for each other, women can be very judgy and competitive, especially on social media," she added.
"The emotions are the same, it's just the semantics that have changed."
Piper, who has appeared in TV shows Dr Who, Secret Diary Of A Call Girl and Penny Dreadful – and who has won a number of awards including an Olivier and two NTAs, will next appear in playwright Sir David Hare's new BBC Two series Collateral with Carey Mulligan.
She said she did not spend time with Mulligan while filming the thriller as their "scenes didn't cross", but that they met at the read-through, during which they "talked loads" about their children.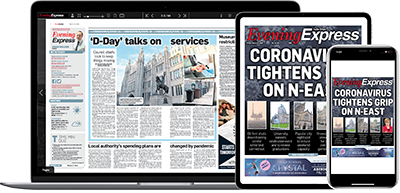 Help support quality local journalism … become a digital subscriber to the Evening Express
For as little as £5.99 a month you can access all of our content, including Premium articles.
Subscribe