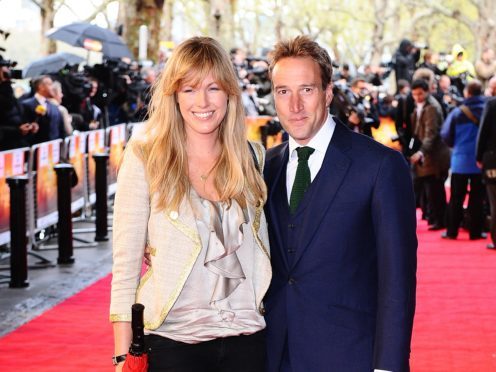 Ben Fogle's wife Marina has said she is "not a nudist" after she sparked headlines for comments about being naked in the home.
She had said her "imperfect body" gave her two children, aged eight and six, "a healthy view of what a normal body looks like", and told the Mail On Sunday she and her TV star husband "enjoy piling into the bath with our children".
After her comments divided opinion, she told Good Morning Britain: "I'm not a nudist. I'm not in the kitchen naked. I don't burst into their rooms naked.
"I don't force them to be naked. I'm just not afraid to be naked in my bathroom, and if they walk in while I'm having a shower I don't shriek and reach for the towel."
She added: "Quite frankly, unless they see their parents naked I don't think they're really going to see any other naked bodies in this culture.
"In the UK, we have a very different attitude towards nudity than most of the rest of Europe… and the teenage pregnancy rate is much higher here than the rest of Europe.
"My body isn't perfect. It is scarred. It is stretch-marked. My boobs don't look like any other boobs I've ever seen in a magazine.
"That's what I'm talking about. My daughter has a big birthmark on her arm… and because I've celebrated imperfection… as a result my daughter said to me, 'Mummy, my birthmark is my favourite part of my body'."